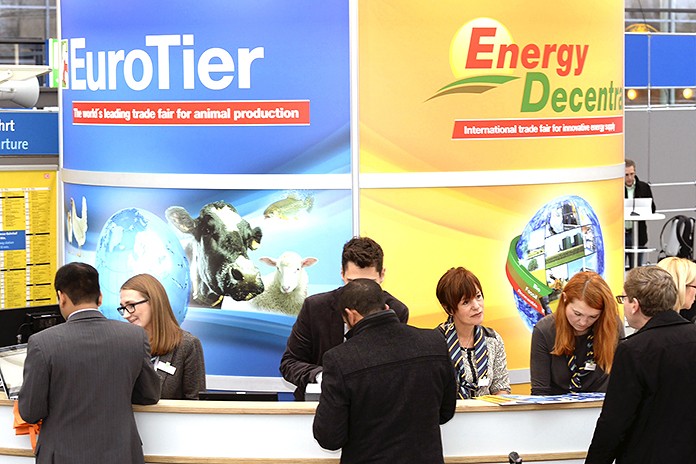 EuroTier is the indispensable and international platform for livestock professionals and expects 2,500 exhibitors from more than 50 countries. Some 2,400 exhibitors have already signed up to participate at EuroTier 2016, which takes place in Hanover, Germany. More than 1,300 of these companies are coming from some 54 countries to exhibit at the event, which takes place from 15th to 18th November.
Every aspect of livestock production is covered
With its comprehensive offering of products and services for animal production across all species, EuroTier is a key meeting place for livestock farmers wanting to learn what current solutions are available, as well as what will be coming in the future. And there will be a particularly strong poultry presence this year, as the World Poultry Show will also take place within EuroTier 2016. The World Poultry Show is an absolute must for the entire poultry sector: for this reason, Zootecnica International decided to offer to its readers a brief preview of some new products that will be introduced by the most important companies.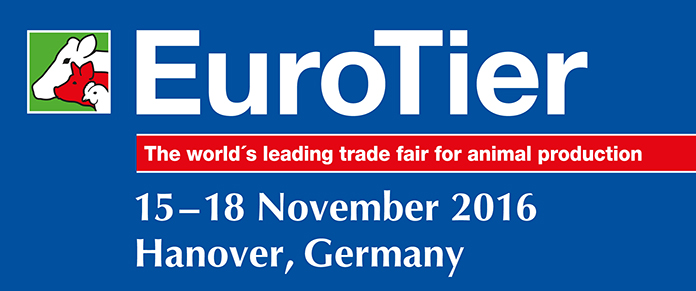 AB Vista – Hall 20, Stand E08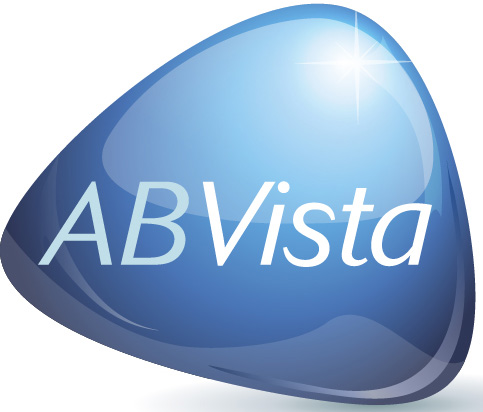 AB Vista is an animal nutrition technology company offering pioneering products and technical services to the global animal feed industry. With its headquarters in the UK, the company employs over 180 staff globally and has support offices worldwide. AB Vista will be showcasing the latest advances in phytase on our stand at this year's Eurotier, welcoming customers and visitors to their booth at the show.
AGRITECH – Hall 15, Stand D06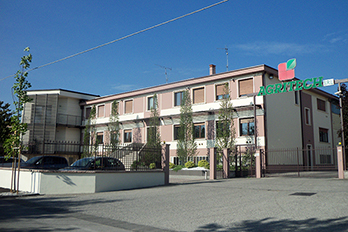 Agritech will participate in the next EuroTier 2016 with a 162 square meter island stand. The Italian company looks forward to showing its German and international customers not only its well known products like fiberglass silos and boxes, screw conveyors and tank, but some new products too, such as the insulated modular sheds "Agritunnel" and new low-cost farrowing crates.
The main goal of Agritech's participation this year is to widen the scope of the offer as well as the range of its export markets, with a special focus on emerging countries in America and Africa.
AVIAGEN – Hall 2, Stand E34
Aviagen looks forward to welcoming customers and visitors to their booth at EuroTier 2016.
As they continue to promote their Global Reach Local Touch philosophy, Aviagen specialists from both global and local regions will be there to meet you. The company will be representing their core product brands including Arbor Acres®, Indian River®, Ross® and the Rowan Range®. 2016 marks a special year for Aviagen as the Ross brand celebrates 60 years of success.
AVIAGEN TURKEYS, raising levels of sustainability, health & welfare
Hall 2, Stand E34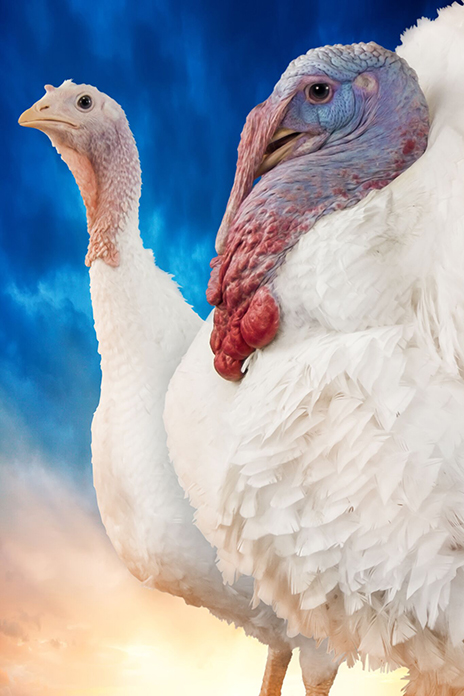 Aviagen Turkeys has two operations in two continents supporting the B.U.T., Nicholas and Hockenhull Turkey brands worldwide. The full-scale pedigree breeding programmes are situated in Europe and North America. Product quality assurance is achieved through careful attention to health, welfare, premier production facilities and veterinary and management specialists. Aviagen Turkeys provides a secure, global supply source and the opportunity to maximise product improvement and new product development. The company's turkeys deliver advantages throughout the production chain, and this is based on continuous investment in large pedigree breeding programmes. Through this investment the company delivers higher genetic progress supporting growth in the turkey industry making it even more competitive compared to other meats. Key to the growth and competitiveness of the turkey industry is efficiency of meat production, optimising inputs e.g. feed, water, litter and maximising the outputs e.g. meat and health. To achieve this, Aviagen Turkeys uses a balanced multi-trait selection strategy incorporating pioneering techniques, to deliver improvements in health, welfare, efficiency and ease of management.
Aviagen Turkeys extensive product portfolio provides their customers with choice from a range of market-leading products to suit specific operations and requirements.
AZA INTERNATIONAL – Hall 3, Stand D48 – Hall 16, Stand C16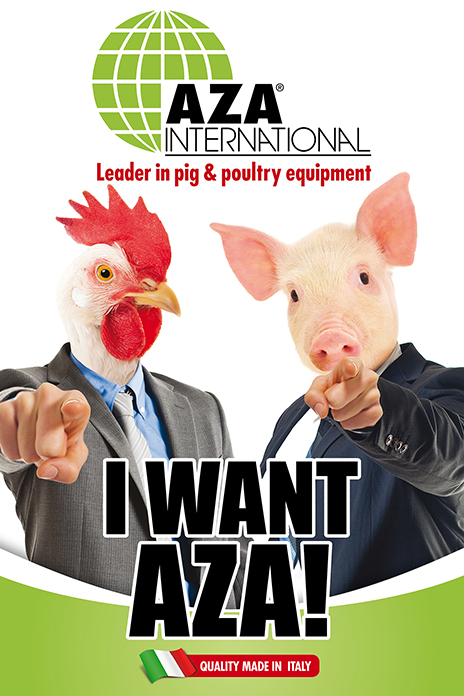 EuroTier is one of the most important and popular exhibitions for the worldwide experts in the zootechnical sector.
As a usual exhibitor at the EuroTier show, AZA INTERNATIONAL has great expectations in this event, which represents a suitable location for those who intend to establish new working co-operations and strengthen the relationships with their existing customers.
"We expect one exhibition able to express innovations and propose the sector in a more modern way. Like two years ago, we expect a huge amount of worldwide visitors and, as a consequence, wide space will be dedicated to our latest products. At this 2016 Edition we'll be participating with two stands: the first one in hall 3 dedicated to our poultry products and the second one in hall 16 for the pig products".
But what will AZA INTERNATIONAL intend to exhibit during the show?
"Our customers won't be disappointed this year too and will find on our stands innovative products both in the pig and in the poultry sector, as well as one new range of high capacity conveyors whose hourly capacity can go over 15 cubic m. per hour.
In the present scenario, we're aware that companies need to diversify their offers, proposing proper solutions, which can emphasize themselves. We invite all of you to visit our two stands at EuroTier show in Hannover from 15th to 18th November 2016".
BIG DUTCHMAN, a well-balanced overall concept matters
Hall 3, Stand B25
Celebrating 30 years of successful layer management: the Natura aviary for barn and free-range egg production.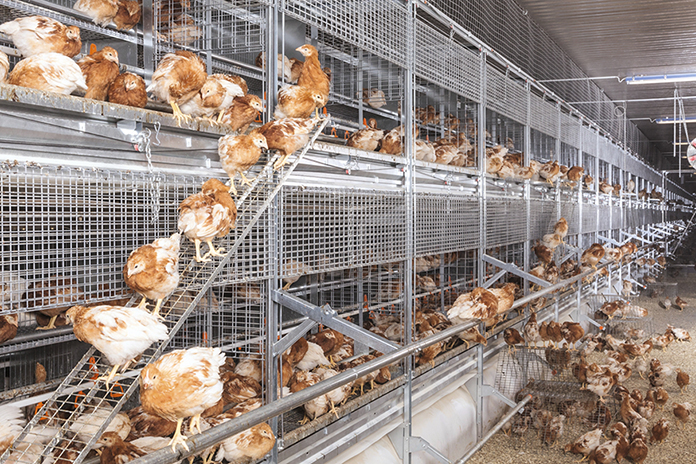 On time for EuroTier 2016, Big Dutchman is pleased to announce an impressive anniversary: The Natura aviary family for barn and free range management of laying hens turns 30. Over the past decades the concept has grown into a versatile product family with more than 20 members. Point of departure was the cage ban in Switzerland 1981. The first Natura aviary was developed by the company Inauen, which is still Big Dutchman's sales agent in Switzerland. The product was launched in 1986. As other countries showed greater interest in alternative management systems, the two companies intensified their cooperation on the international marketing of the aviary. Since the 1990ies Big Dutchman engineers at the German headquarters have been intensely and successfully committed to further developing the concept. At the turn of the century, the market for alternative systems started to grow rapidly – as did the Natura product portfolio. The engineers had soon realized that the key to economically successful aviary management lies in a well-balanced overall concept: the structuring of the aviary into different areas of activity (feed, water, nest) together with well-coordinated climate, light and management installations are the crucial criteria for successful aviary management.
Concepts to suit every situation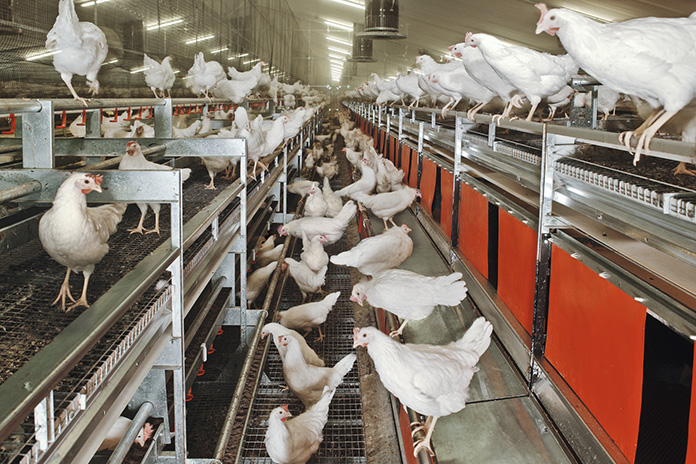 Consequently, Big Dutchman has devised overall concepts for virtually all cases over the decades, thereby integrating the practical experiences made by company's customers. Regardless of whether for new buildings or old, regardless of whether poultry farmers opt for barn, free-range or organic egg production, there's a flexible solution with optimum density to suit every situation.
Today Big Dutchman has more than twenty types of Natura aviaries on offer – an entire family now consisting of several branches, optimally combining animal welfare with efficiency. The list of references is long: More than 52 million bird places have been equipped with Natura systems over the years, first in Europe and then also in the US.
Save the date: Big Dutchman at EuroTier 2016, November 15-18
Come and meet Big Dutchman and experience the top global event for livestock farming in Hanover, Germany, at EuroTier 2016, the world's biggest exhibition grounds. The company's experts will be present and explain the new products, systems and solutions. At 1.400 m² the business unit Egg await you with its vast range of products, including of course several members of the Natura family.
BIOCHEM – Hall 23, Stand A42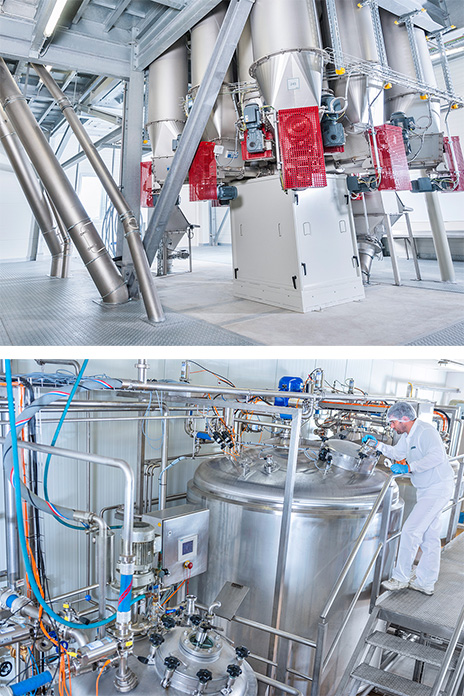 In June, German company Biochem celebrated its 30th anniversary with numerous clients and partners coming from around the world. Biochem started as a trader of animal nutrition for the feed industry and has consistently become a leading company in developing, producing and marketing additives, dietary and complementary feedstuffs, as well as liquids, gels and water-soluble products. As a full line supplier Biochem offers all product groups of pre- and probiotics, organically bound trace minerals and betain products in dry and liquid variations. A new range of toxin binders, launched in 2015, is completing the large portfolio. Biochem's feed concepts are designed to maintain the health and productivity of animals, while saving the economy and sustainability of production.
CARFED SA – Hall 4, Stand B02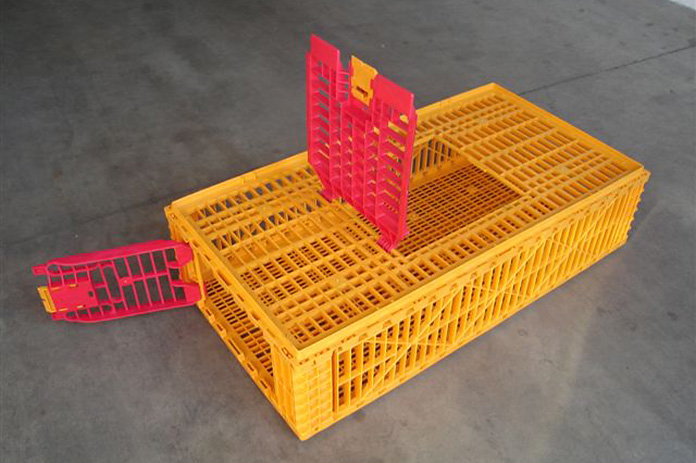 "Notwithstanding problems with some currencies that lost a lot against Euro and geopolitical troubles we hope that many visitors will come to this relevant Show. Chicken meat is more and more important worldwide as cheap, healthy and easy to get in any country, this above all in times of crisis. EuroTier 2016 will be an opportunity to meet Agents, Distributors as usual but as well to find new customers", said Carfed Director Dr. Antonello Caravita. He will be at the booth to meet customers and visitors during the exhibition EuroTier 2016, from 15-18 November.
COBB celebrates 100-year anniversary at EuroTier 2016
Hall 2, Stand A46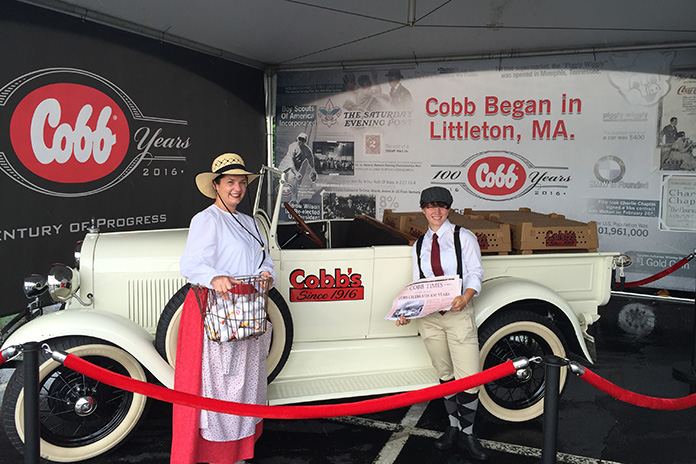 The celebration of the 100 years of Cobb, the world's oldest poultry breeding company, will culminate at its EuroTier Show – stand.
The event takes place almost 100 years to the day since Robert C Cobb senior bought Old Pickard Farm at Littleton, Massachusetts, USA which became the home of the breed for the next 70 years before its move south to Arkansas.
The breed came to Europe in the 1960s and now the Cobb500 is the most popular broiler breeder worldwide. Cobb Europe is based in the UK with the franchise distributor Cobb Germany responsible for the product in 21 countries of central and Eastern Europe.
There will be a reception on the Cobb stand to mark the 100-year anniversary.
CODAF – Hall 2, Stand B42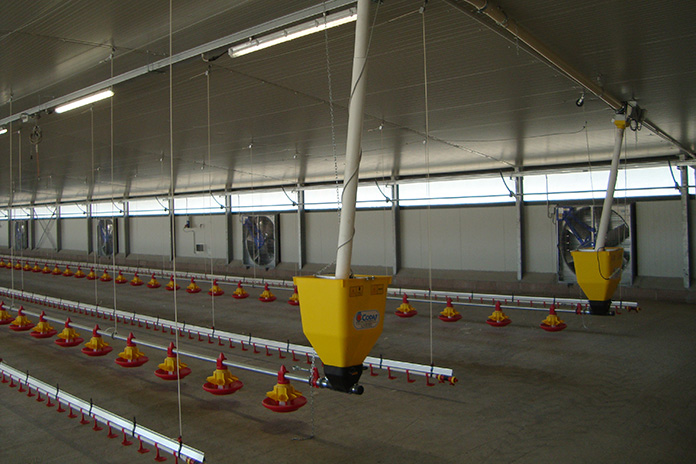 CODAF, the Italian company specialized in production of automatic poultry feeding systems, will participate at the EuroTier exhibition in Hanover this year as well, with its own stand to consolidate its presence in the international market. Constant innovation of products allows Codaf equipped houses to achieve top results in terms of feed conversion and "animal welfare".
EUROSILOS SIRP – Hall 3, Stand A13 and Hall 15, Stand E36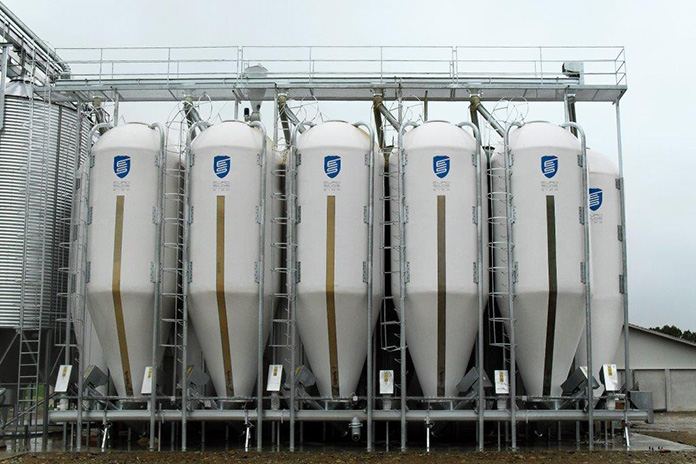 The company Eurosilos SIRP dates back to the early seventies and manufactures modular fiberglass silos for livestock farms, which comply with the static international regulations and are awarded of quality certifications. The company also provides innovative and tailor-made transport solutions for filling and discharging our silos, such as tubular conveyors and flexible augers. Eurosilos SIRP will exhibit in EuroTier with two booth locations, proud and eager to welcome visitors and customers, while the company's extensive experience will be shared to come up to any needs one may have about their product range.
FACCO IST VERTIG! – Hall 3, Stand D39
Thanks to FACCO's multidisciplinary team, consisting of highly qualified engineers, designers, planners, consultants, managers and in-house Zoo-Veterinary specialists with diverse worldwide backgrounds in poultry farming and supporting Poultry Livestock and the Poultry processing industry, the Italian company has studied the client's applications and put forward an optimized cost-effective solution.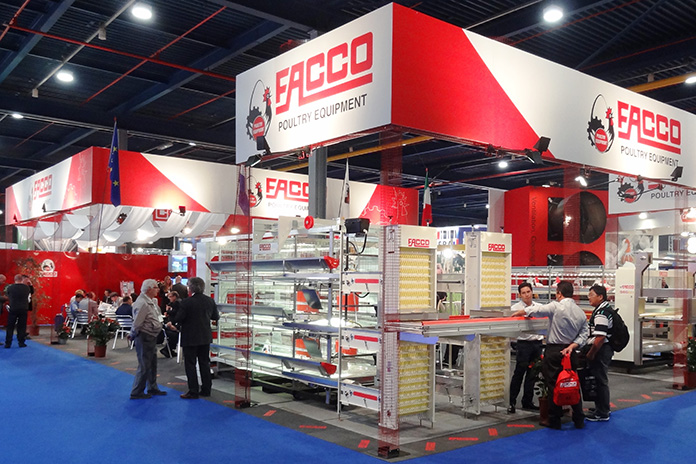 Since 1957 FACCO's Group of companies has designed and manufactured Engineering Customised – Turnkey Technology Solutions for the production of eggs and meat with the best high quality performance and high standards of health and hygiene, which can be adapted to all climatic conditions on all continents. Sixty years later, FACCO Poultry Equipment continues to push the boundaries of what the production of eggs and meat in modern equipment can do for Food Safety. Basing on their core values, at FACCO they make sure that their equipment is the most suitable for the production of eggs and meat able to satisfy the food safety and need at global level, because "all people, at all times, must have physical, social and economic access to sufficient, safe and nutritious food to ensure their needs and an active and healthy lifestyle".
Visit FACCO'S stand in Hannover where the company will show their most recent technological advancements and electronic innovations.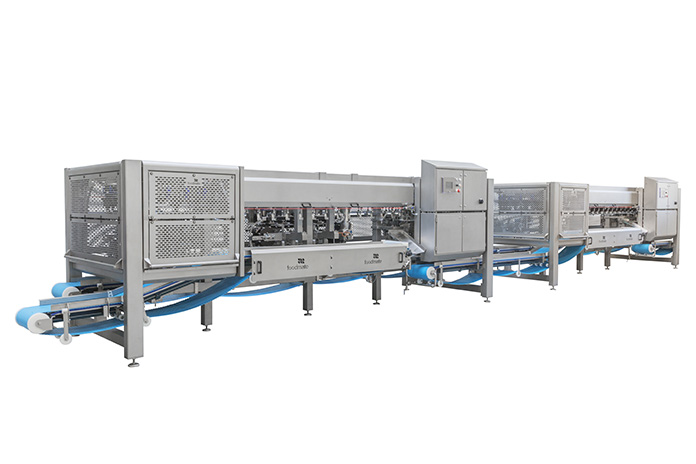 Foodmate BV is a leading poultry processing equipment manufacturer based in the Netherlands. Founded by industry experts in early 2006, the company quickly expanded its worldwide distribution into North and South America with the launch of Foodmate US in 2010.
In 2015 Foodmate opened a new office in Sao Paulo, Brazil. Though cut-up and deboning systems are the company's main focus, Foodmate's product line spans a wide assortment of processing equipment from live bird handling, killing and defeathering, eviscerating, chilling, weighing and grading systems, and more. The company will be present at EuroTier 2016, welcoming visitors and customers.
GASOLEC – Hall 03, Stand D20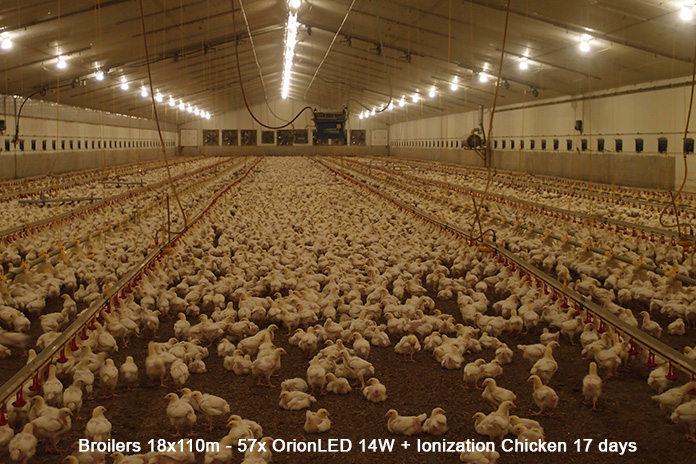 Gasolec is the leading supplier of Energy Efficient Infrared Radiant Gas Heaters and Monochromatic Light Systems for poultry and pig houses.
The heaters come in 3 model ranges:
* The G-series of 12.2k.
* The M-series of 1 – 5kW.
* The S-series of 0.9 – 3kW.
Gasolec will show the latest developments like the G12E and the M8 & M5 with Double Security.
For Lighting Gasolec will show the monochromatic Gasolec Orion Light Program and the new OrionLED 14W Light program. Besides that, Gasolec will show Ionization for broiler houses.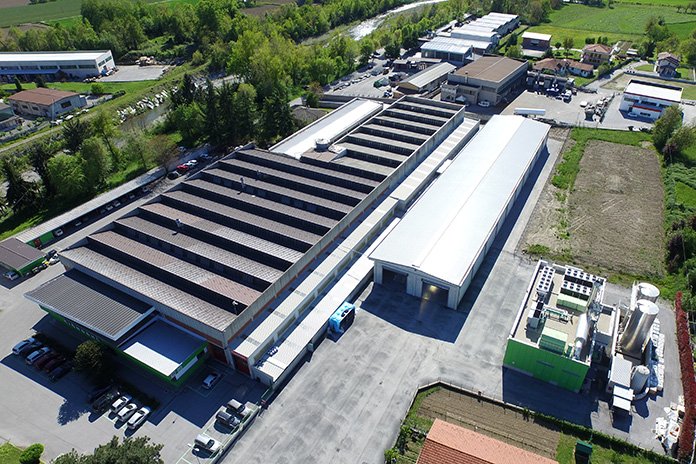 The Hannover Fair is definitely one of the most important trade shows in the world for the livestock sector and poultry in particular. So, Giordano Poultry Plast has attended since the beginning of its activity, always getting positive results in terms of contacts and maintaining stable trade relations. The growth of technical level in the poultry sector has indeed given broad and regular recognition to the effort and dedication lavished by the Company in the constant maintenance of updated and innovative technical solutions. The search for materials, design and targeted scientific collaborations around the world, enables Giordano Poultry Plast to always ensure the ideal solution to transport needs, rearing and slaughter of poultry products defined as eggs, chicks, adult and slaughtered animals.
With 55 years of history in assets, productive structures in 4 continents and a network of distributors in 65 countries worldwide, the company is now ready to accept new and more ambitious challenges: the search for exclusive antibacterial additives in plastic materials used, poultry equipment designed for ease of use by animals and operators, their easier maintenance and cleaning, an economic life of their products far superior to the average of competitors, and much more. All combined with ethics and professionalism that has always been widely recognized.
HUBBARD: Your Choice, Our Commitment – Hall 2, Stand D46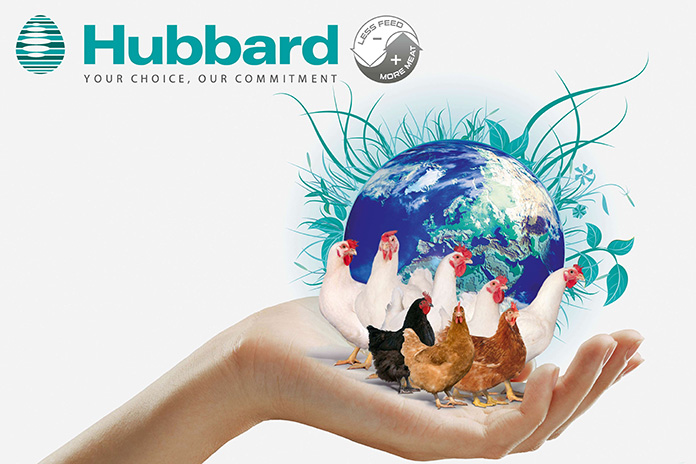 Hubbard's 'Less Feed, More Meat' approach through good feed efficiency and total meat output offers a product range with the best answers to the conventional poultry industry on breeder and broiler level. The Hubbard Premium Range covers the needs for the high-end quality chicken meat markets and is a very good response to the increased consumers' demand for improved animal welfare standards and a reduction in use of antibiotics.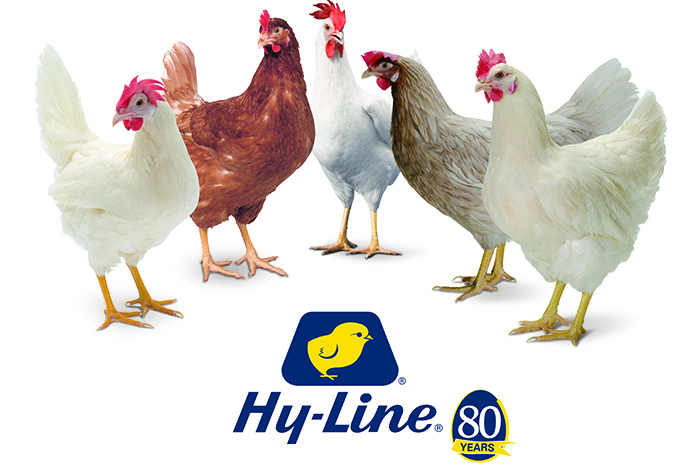 Founded in 1936, Hy-Line International is the world's oldest and largest poultry genetics company and was the first poultry breeding company to apply the principles of hybridisation to commercial layer breeding.
This year marks Hy-Line's 80th anniversary of providing genetic excellence to the layer industry – delivering a bird for every market. No other layer genetics company can match this achievement of longevity.
Hy-Line International continues to be a pioneer as the first company with its own in-house molecular genetics team leading the industry in application of DNA-based technology to its breeding and genetics programme. Hy-Line produces and sells brown and white egg breeding stock to more than 120 countries worldwide and is the largest selling layer around the world. Hy-Line layers are known for their strong egg production, superior liveability and feed conversion as well as outstanding shell strength and interior quality. The commercial varieties offered by Hy-Line include Hy-Line Brown, Hy-Line W-36, Hy-Line W-80, Hy-Line Silver Brown and Hy-Line Sonia.
Visit Hy-Line online or at EuroTier where you can learn more about the company and pick up your copy of all the latest editions of Hy-Line management guides.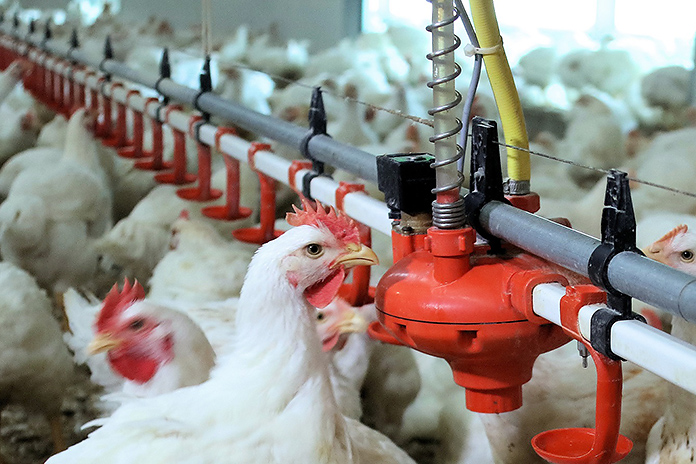 Impex Barneveld BV will join the EuroTier in Hannover in November. At the show the company will show its products and give information on what type of drinking system is best for every poultry house.
Latest innovation will be introduced: the I-Flush total hygiene solution. This all-in hygiene solution will provide healthy and clean drinking water for every type of poultry house. Visitors and customers will be welcomed at Impex stand.
JANSEN Poultry Equipment: facilitation of lucrative poultry production
Hall 3, Stand D49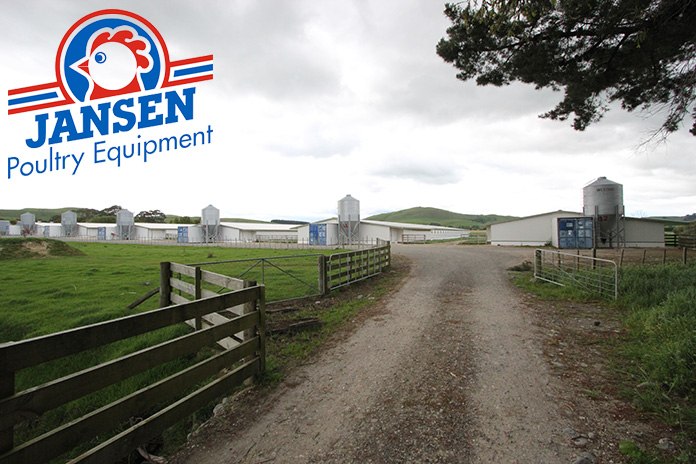 Jansen Poultry Equipment presents solutions for todays and futures production of hatching eggs, poultry meat and consumption eggs. Innovative solutions designed by poultry specialists and engineers represent better bird performance and optimal results. Besides equipment, also poultry management is offered and plays an important role in achieving higher yields. JPE is specialist in facilitating and managing lucrative poultry production. Choose JPE as your partner and take advantage of knowledge and experience in successful poultry production. JPE welcomes visitors and customers at its stand during the EuroTier 2016.
LOHMANN TIERZUCHT – Newly designed corporate booth at EuroTier 2016
Hall 2, Stand D26

LOHMANN TIERZUCHT GmbH will be exhibiting at this year's EuroTier 2016 in Hanover where it will unveil its newly designed booth for the first time ever. The new appearance of the 288 m2 booth will underline LOHMANN's globally leading position in the production and distribution of the finest layer parent stock. The company is looking forward to welcoming visitors and customers to their new booth.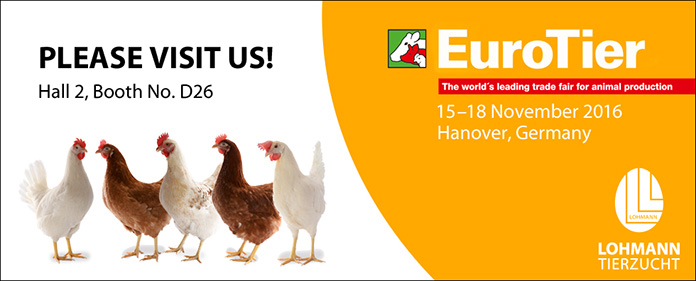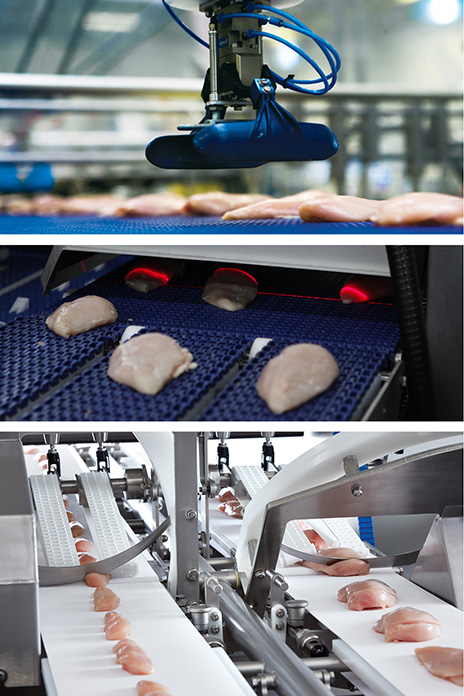 During EuroTier 2016, various major innovations, newly developed by Marel Poultry, will have their global launch. These firsts will only be revealed at the expo floor. Other novelties developed for a better processing of poultry meat to benefit the poultry industry are:
I-Cut 122, which combines high precision, throughput and reliability. With its dual lanes and independent knives, this portioner can cut two different end products simultaneously.
"Robot with a Knife", which integrates the RoboBatcher Flex and the I-Cut 122, resulting in intelligent fixed-weight fillet batching with maximum product use and minimal give-away.
NEWPHARM, an Italian company leader in the professional field of Pest Control
Hall 3, Stand D21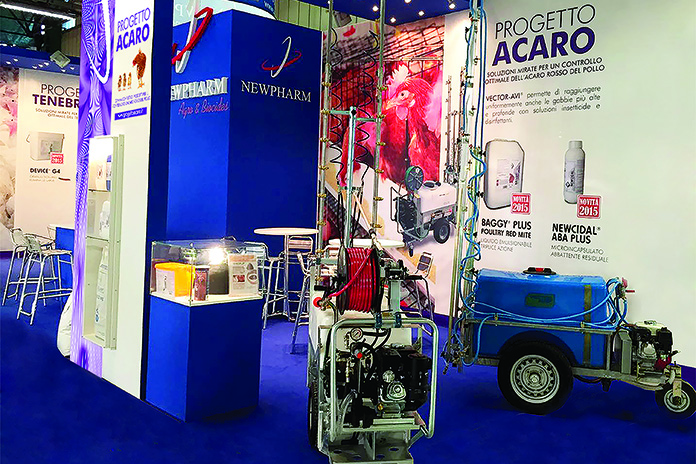 At EuroTier 2016 Newpharm will present innovative solutions and a full range of products and specific equipment for the pest control in the poultry sector. In addition to specific products for the red mite and environmental pest control, the Italian company will present effective application tools and technologies for the environment disinfection in poultry, livestock, civil and industrial plants.
Among the new features there is the Vector-avi® Plus, a versatile, easy to handle and one-of-a-kind tool, which optimizes the timing of application of pesticides solutions thanks to its delivery power and accuracy.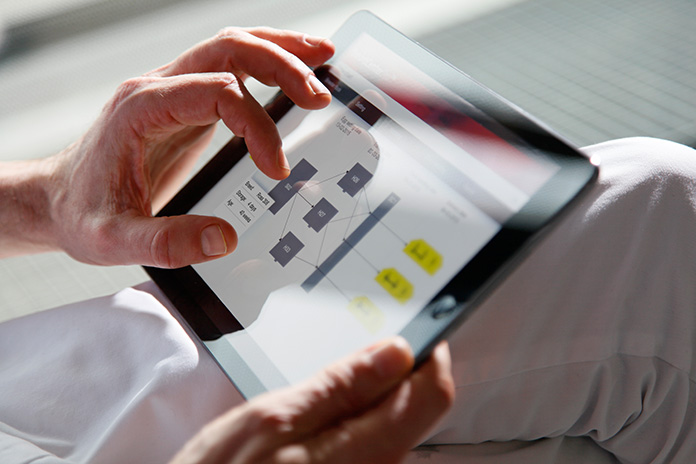 SmartCenterPro™: complete data capture for total hatchery control
Pas Reform will reveal a new era of super-connectivity for the modern hatchery when it launches its latest innovation, the SmartCenterPro™ hatchery information system, to a global audience at EuroTier 2016 in Hannover. SmartCenterPro™ is a hatchery information system created to deliver precise, consistent process control through every level of hatchery operations. Incubation, climate control and hatchery automation systems can be fully optimised, seamlessly connected and data enabled: an 'internet of things' approach that harnesses the most advanced web-based technologies, to deliver detailed hatchery monitoring, management, analysis and reporting.
PETERSIME – Hall 2, Stand B26
Petersime provides world leading incubator and hatchery equipment aligned with the expertise and support to maximize return on investment. Headquartered in Belgium with offices in Brazil, China, Russia, Malaysia and India and a worldwide sales network, Petersime commits to a dedicated customer service.
REVENTA – Hall 17, Stand A23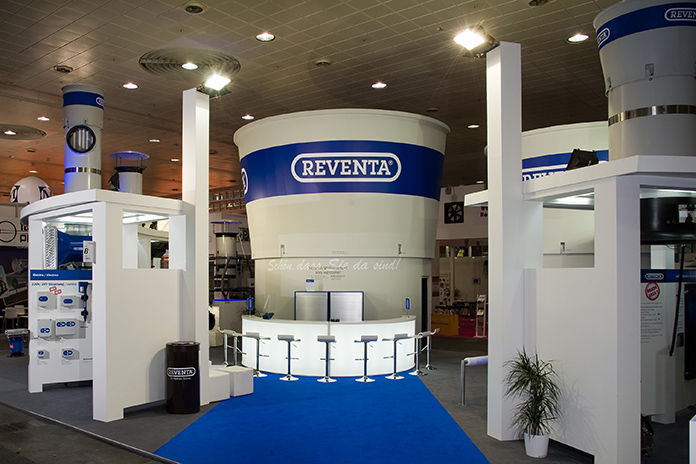 For more than 30 years REVENTA has been creating best conditions: for animals to develop optimally, for lower energy consumption and for reduced production costs. That is why today REVENTA® products are used in modern stable systems around the world. At the EuroTier exhibition the company is pleased to present their new products and further developments for architects, planners and farmers.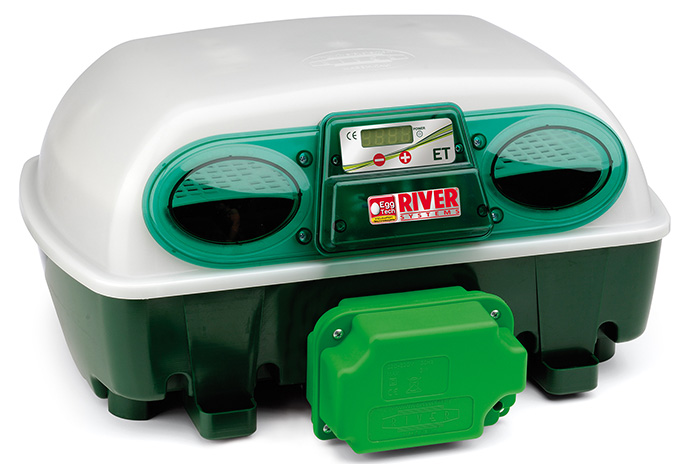 River Systems Srl is an Italian manufacturer of quality equipment for poultry and rabbit backyard breeding. The wide products range includes drinkers, feeders, mills, pluckers and various accessories. Particular attention must be paid to incubators whose ease of use, reliability and technical innovation grant high hatching percentage results also to first users. The company team will be pleased to meet visitors and customers at their stand to illustrate the company's products and latest news.
Discover the new ROXELL solutions at our Experience center at EuroTier
Hall 2, Stand A54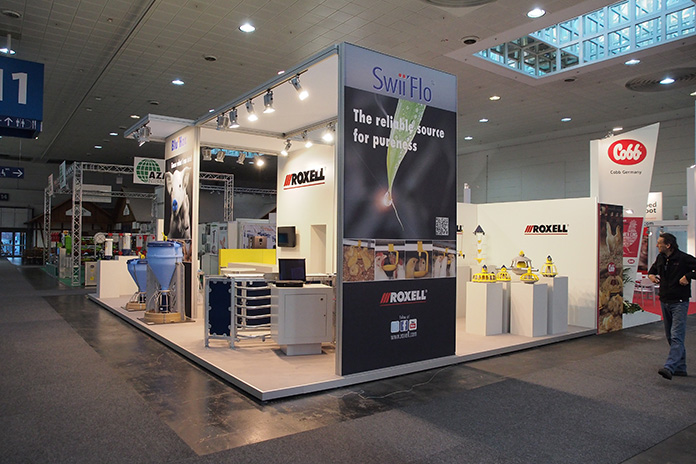 Feeding and beak trimming at the same time?
At Roxell, we believe we should use nature as a reference to develop new feeding solutions. With the new Roxell solution we introduce a feeding system to control the growth of the beak of broiler-breeders.
Curious about our new innovative concept? Visit Roxell Experience Center at EuroTier and discover the natural solution to avoid stress on birds, to improve the performance of your birds and to implement the animal welfare regulation.
SKA – Hall 3, Stand D22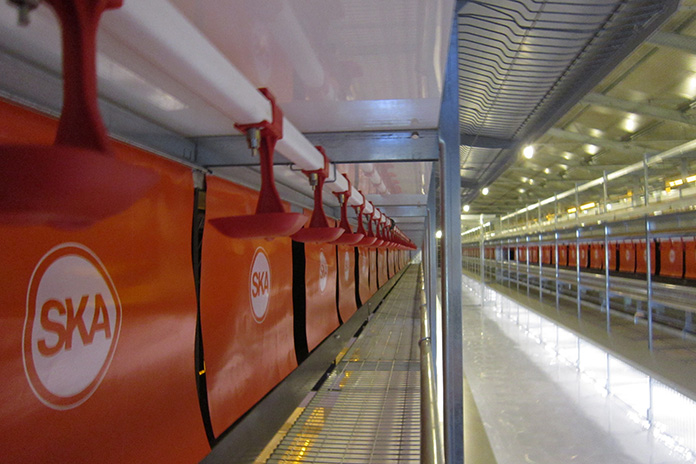 SKA, with over 60 years of experience in equipment for poultry rearing on the floor, has been manufacturing since its very inception the widest range of solutions, each one proven and tested to deliver excellent results. In its continuous aim to offer ever-updated solutions, SKA has recently introduced a new aviary that is added to the product line:
GEMMA the commercial layers aviary
It enables to rear more than 20 birds per square meter of building.
The main feature of this aviary is a wooden nest placed in the middle tier.
The eggs collecting belt is placed inside the nests to guarantee a higher level of hygiene and quality. The position of the perches allows the birds to move freely throughout the entire house. With GEMMA SKA offers also the following solutions:
LIBRA
Another aviary model for commercial layers, it differs from GEMMA especially for the type and position of the nests. The nests are distributed left and right side along the aviary, this way ensuring a good distribution of the nests in the whole system. The egg collection is made along the aviary sides.
Both Gemma and Libra are supplied complete with feed troughs, drinkers, nests, manure removal belts, egg collecting belt, lighting tube, perches, balconies.
ATHENA
Athena is a multilevel system designed specifically for the purpose of rearing layers for production.
It allows the birds to move freely within the house, getting them used to jump on various levels to access water and feed. It has a self-supporting structure, is easy to assemble and install. Can be adapted to any existing house; is equipped with system-side closure by slats, its central slats are controlled by electrical winching system and its structure is mainly in laminated steel, easy to wash.
GEMINI aviary for pullets has been designed to customize birds to aviary environments, as it is the only solution for them to perform properly during laying. It allows higher density of birds and easy management. Each element contains: feed troughs, adjustable drinkers, manure removal belts, grills, lighting tube, perches.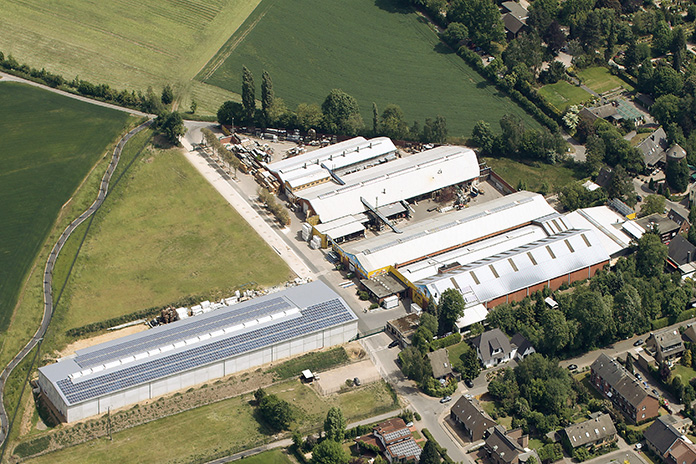 Specht Ten Elsen produces different types of cages such as:
Belt rearing battery for rearing of chicks from day-old to maturity.
Belt laying battery for commercial layers and adapted for breeders with artificial insemination, combined with a cockerel cage.
Parent stock batteries that can be used for layer breeders as well as broiler breeders, with natural insemination.
Broiler batteries.
Group cages and other alternative systems for layer hens, according to the new European stipulations on layer hen keeping.
Visit the company and see their latest equipment at the EuroTier Show in Hannover.
TEXHA – Hall 03, Stand B55
TEXHA will represent equipment for laying hens management. The company will also launch new models of equipment for free rage pullet housing. The primary objective of ТЕХНА is to maximize the efficiency and profitability of poultry farming through high-tech and innovative equipment. Mechanization and automation of the processes of feeding, watering, litter removal, egg collection and other technological processes greatly facilitate the work of the poultry house staff, and reduce the number of involved employees.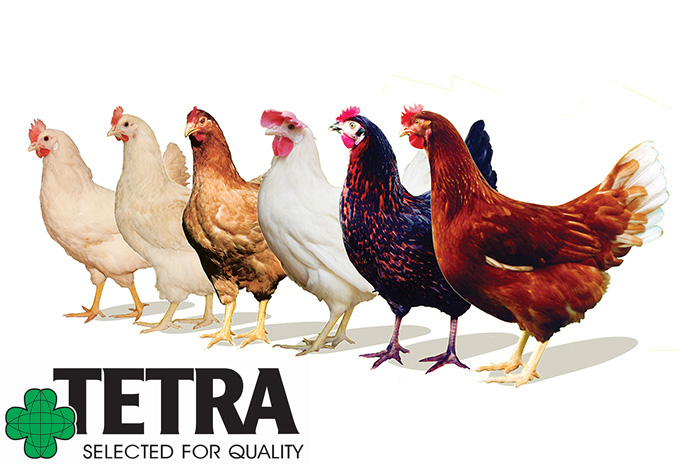 Bábolna TETRA, the Hungarian layer breeder company, offers a wide range of high quality egg layers such as Tetra-SL, Harco or Tetra Blanca, dual-purpose hybrids such as Tetra-H or Super-Harco as well as coloured broiler named Tetra HB Color. Thanks to the precise and continuous genetic work as well as constant investments, parameters of hybrids are improving year by year.
To have more information about Tetra please visit the company at EuroTier 2016 Expo.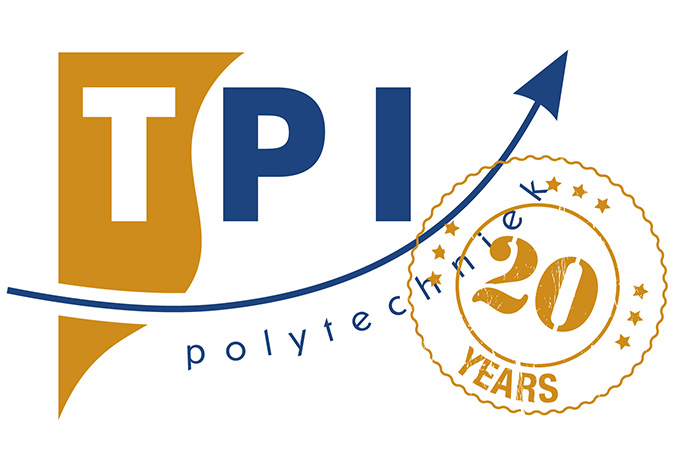 TPI-Polytechniek will again exhibit during this year EuroTier in Hanover, Germany. And this will be a special edition to the company as they are celebrating their 20th anniversary this year. In addition the company will introduce several new product to the benefit of the poultry farming sector. Among these products there will be an innovative and improved air inlet valve model 3000-VFG with new features and improved design. Also, TPI-Polytechniek will introduce a new inlet specially fit for the layer and breeder houses.
VALLI – Hall 03, Stand C28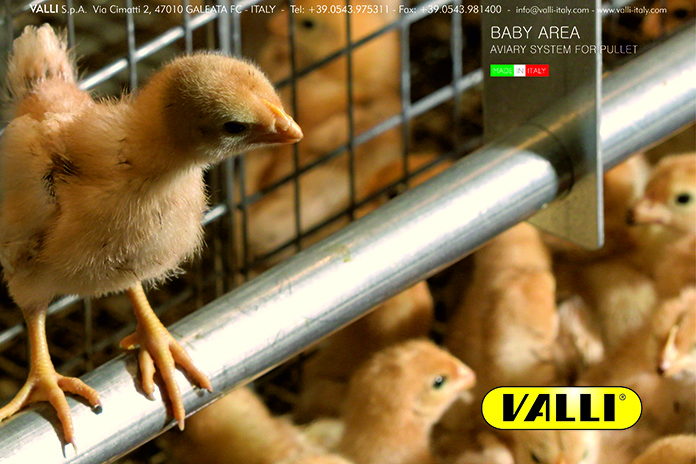 VALLI provides a wide range of products for laying birds from "A" frame cages for tropical climate countries, to manure belted systems with/without manure drying, enriched multi-tier and aviary systems to match the requirements of EEC welfare regulations.
VALLI also supplies rearing in standard and aviary configuration, parent stock and broiler cages.
CARE, DURABILITY, FLEXIBILITY, RELIABILITY and SERVICE are five concepts that deeply reflect VALLI's approach and company's philosophy.
The Italian company is pleased to invite visitors and customers in Hannover at the EUROTIER exhibition from the 15th to the 18th of November.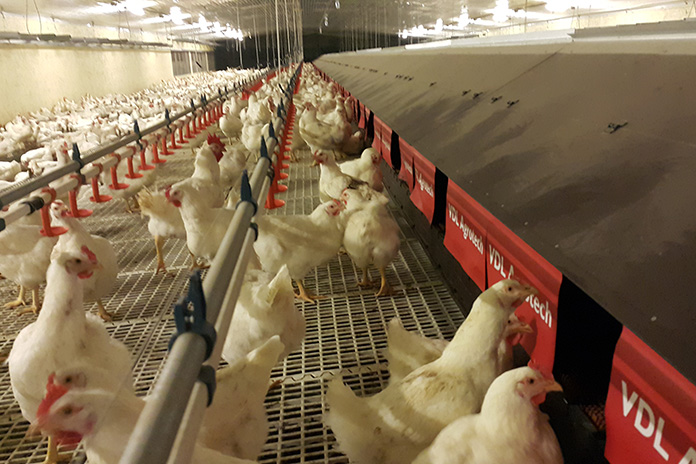 VDL Agrotech will be present at the EuroTier 2016 and will show some new innovations. The Dutch company produces high quality feeding systems for pig & poultry farms. Also it produces drying technology for poultry manure and industrial (waste-) products and is specialised in worldwide turnkey projects for broilers, breeders, pigs and manure drying. VDL will show its new touchscreen controller for the PoulDry drying system with internet connection for remote service; the sustainable broiler house concept 'Windstreek' with only 20% from the energy consumption; and a new broiler breeder house concept which gives an up to 30% higher efficiency from the available floor space.
VENCOMATIC Group 'Egg way' – Hall 3, Stand A39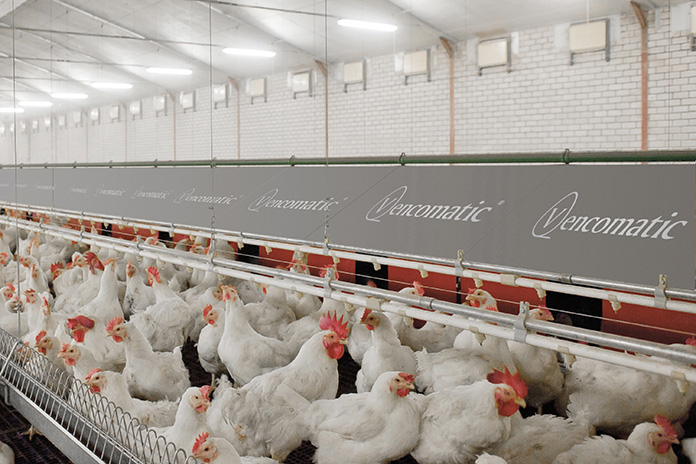 From the very first moment an egg is laid until it reaches its final destination, a commercially produced egg travels a long journey. On this journey it faces numerous impacts and possible contamination sources. Vencomatic Group focuses on perfecting every detail of this journey, calling it the "Egg way". They evaluate and optimise every little step to protect the eggs from damage or contamination. Vencomatic Group strongly believes that optimising the Egg way is the only way to maximise profit for poultry producers with today's tight margins. The Vencomatic Group poultry professionals happily share their knowledge and welcome with visitors and customer at the company's stand in EuroTier 2016, Hanover, Germany.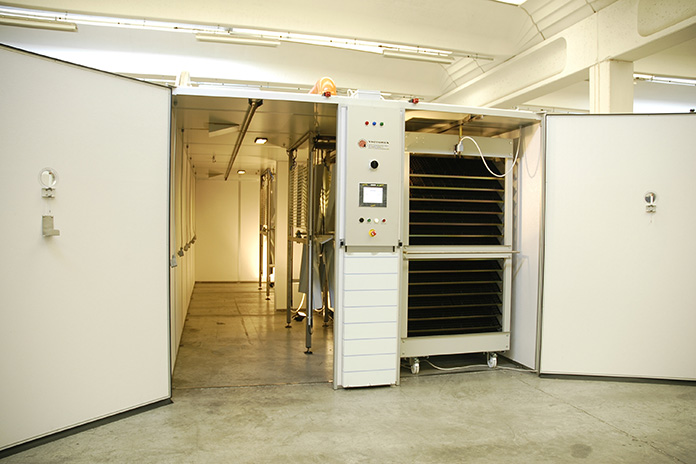 Originally found in 1924 in Pavia, Victoria is a company with almost 100 years of success. Firstly specialized in poultry incubators & hatchers, during the years has differentiated from other companies, focusing specifically in machines for pharmaceutical scope obtaining great results in terms of efficiency and reliability. The newest Incubators & Hatchers are specifically designed to fulfil the high standards required by professionals, in conformity with the specific need of the market. Widely present all over the world, the company is expanding its portfolio of clients into fast-growing emerging markets. Deeply focused on the client's needs, Victoria offers a complete service and support for its customers.
Victoria's products have changed radically as regards to the mechanic parts and units control with the latest introduction of "Touch Screen" remote control and now are able to supply all data in real time.
Other relevant data is the electric consumption saving, all machineries are equipped with. Each machine is personalized according to customer's need; each model is different from another and studied for giving the best hatchability performances of the incubated species. Victoria offers a complete range of plastic trays for all types of eggs. Each model differs in sizes, internal frame, electric panel board, setter trolleys, all characteristics for an excellent design and functionality. Another company's great point is its flexibility: all equipment is suitable for any types of eggs, exotic included.
Victoria is also specialized in turnkey hatcheries both for Italy and abroad. In addition to the large incubators, Victoria is capable to offers small-medium incubators (from 1.000 up to about 12.000) for all eggs with single and multi stage loading.
The company invests in promotion with participations to all primary national and international fairs and devolving the 10% of its turnover into research and progress for developing its technologies.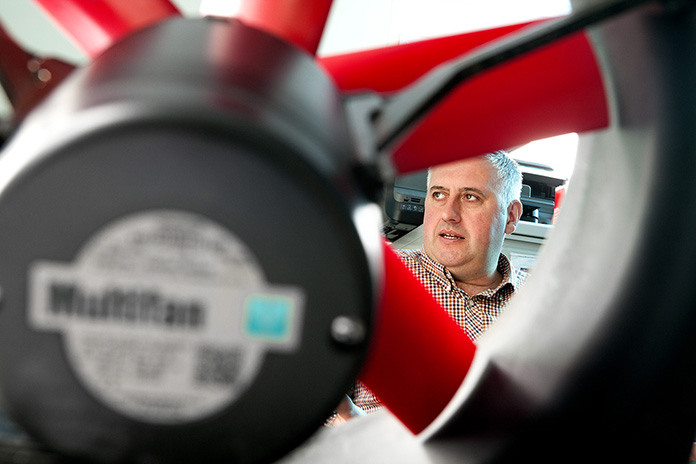 Vostermans will present the future-proofed Multifan ECplus fan and new line high pressure tube fans at the EuroTier 2016. A growing global population and rising demand for healthy and sustainably produced food require innovative and efficient systems with less energy and lower emissions. At the EuroTier 2016, Vostermans Ventilation presents the new Multifan ECplus Fan for a 80% energy saving in poultry farming. The new high pressure tube fan line is specially designed for applications with central air extraction, air scrubbers, heat recovery and manure drying. All Vostermans fans are distinguished by its proven lifetime and reliability under demanding operating conditions in the livestock industry.