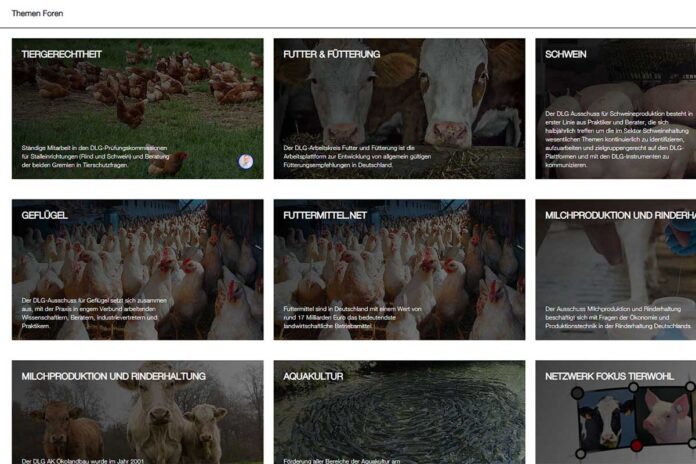 This year EuroTier, the world's the world's leading trade fair for animal production, and EnergyDecentral, the leading international trade fair for innovative energy production, will be held exclusively as a digital version, from 9th to 12th February 2021.

An extensive digital technical program on current topics of international livestock farming will be part of the event for four days, enabling the exchange of ideas with experts from all over the world, showing the latest offers from exhibitors and network with exhibitors and visitors in a targeted manner. All platform users – visitors, exhibitors and media representatives – will be using contact functions that are similar to those used on social business networks. In addition to these common features, a range of easy-to-use communication formats such as video meetings, video conferences, chat, text messages as well as comments are available to communicate with other platform users. Video communication is a core function of this new digital platform and switching between video conversations has been made easy. The digital "exhibition stand" is accessible via the entry in the exhibitor list, now listing over 1400 exhibitors.
Further information on "EuroTier digital / EnergyDecentral digital": www.eurotier.com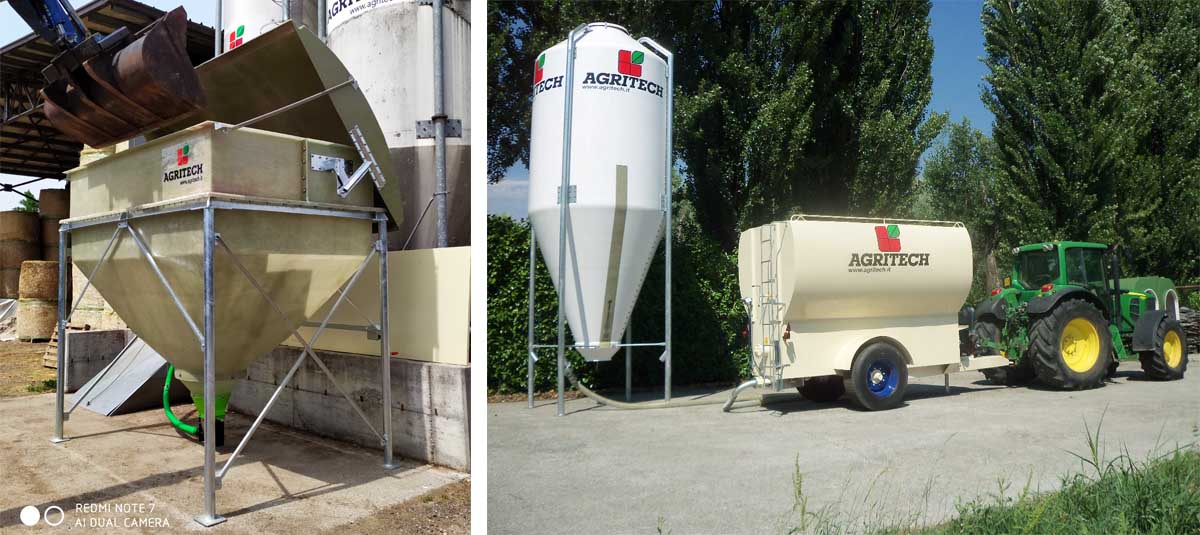 Since 1987 Agritech has been a leading company in the design and manufacturing of bulk storage systems both for dry and liquid bulk products in the animal farming sector. Their range of highly resistant fiberglass silos & tanks covers the needs of farmers from 2 to 100 m3 and they also manufacture any kind of bulk material loading and unloading conveyor, such as stationary and portable screw conveyors, feed transport tanks, flex augers. Moreover, Agritech's experience in the processing of fiberglass has led them to develop a wide program of shelters and modular stables for animals (dairy, swine, poultry) which are also available with proper insulation for severe environmental conditions. At Eurotier 2021 the company will online giving information on their innovative, rectangular 6 m3 silo, Mod. Agricase, easily chargeable through the top by tractor or telescopic loaders, to contain feed integrators. The Agricase bin is expansible till a volume of 22 m3 by adding some reinforced fiberglass, modular extensions. Moreover, the company is developing a range of feed truck tanks equipped with a pneumatic discharge device to take the feed from mills to the bins on farms.
Email: agritech@agritech.it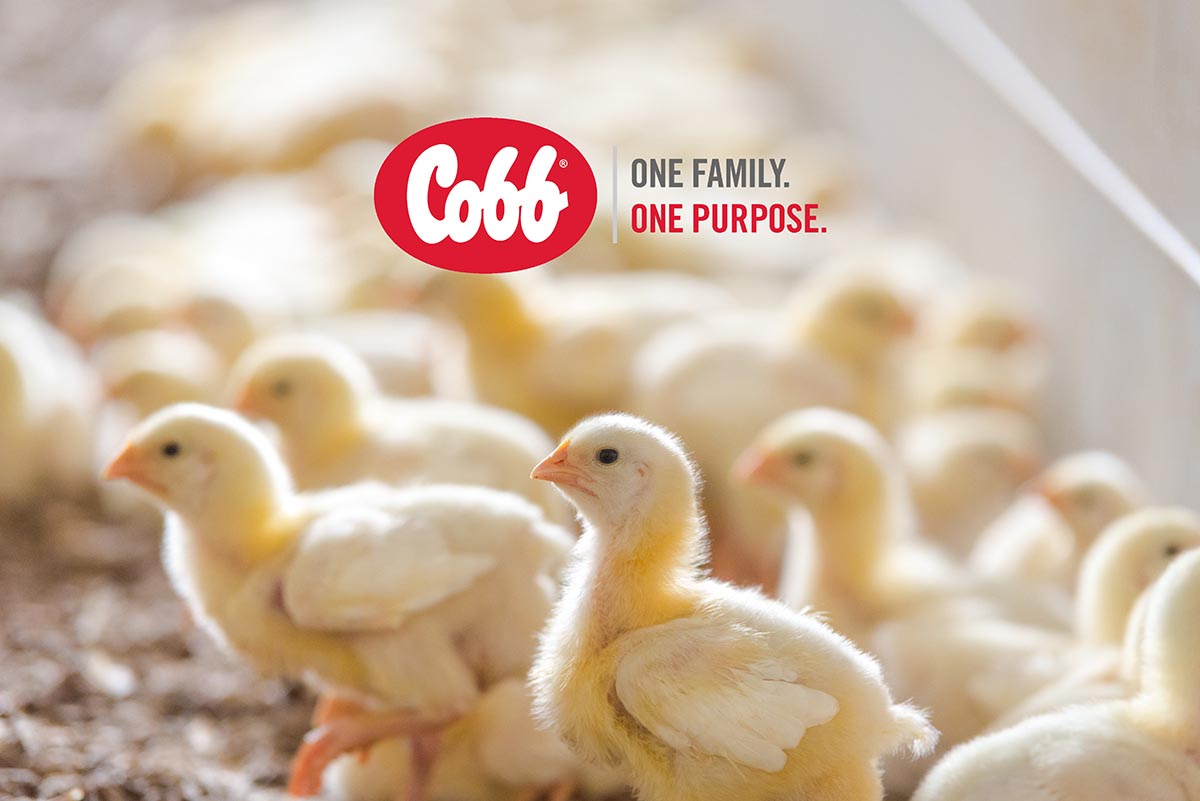 Excellent performance of the Cobb500 broiler across Europe, Middle East and Africa will be the big focus on the Cobb Europe online stand at the Eurotier Show in Hanover. Benefiting from genetic progress at the Cobb European research complex at Herveld in the Netherlands, the Cobb500 provides a significant advantage when it comes to reducing your cost of production.
The Cobb selection programs have emphasized liveability, welfare attributes and feed conversion efficiency as high priorities in the development of the Cobb500, whilst also continuing to improve the health and wellbeing of our birds.
Email: info@cobb-europe.com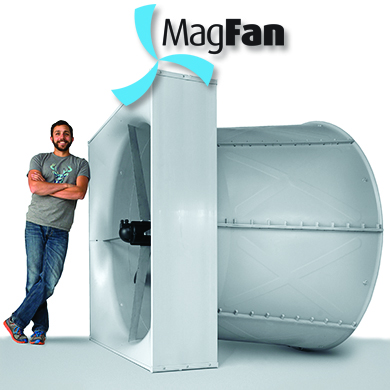 DACS produces ventilation and climate control systems for animal housing. All products are developed in Denmark and distributed by their global network of dealers. All products are developed with strict focus on energy efficiency. Compared to competitors, DACS sees reductions in consumption by as much as 75%. Savings that again and again has been verified in field tests; latest with the award winning MagFan tunnel. By the way; MagFan is the best ever tested fan at Bess Lab.
Email: mail@dacs.dk
Newpharm® will inform you on a wide range of innovative and environmentally-friendly insecticides and disinfectants – www.newpharm.it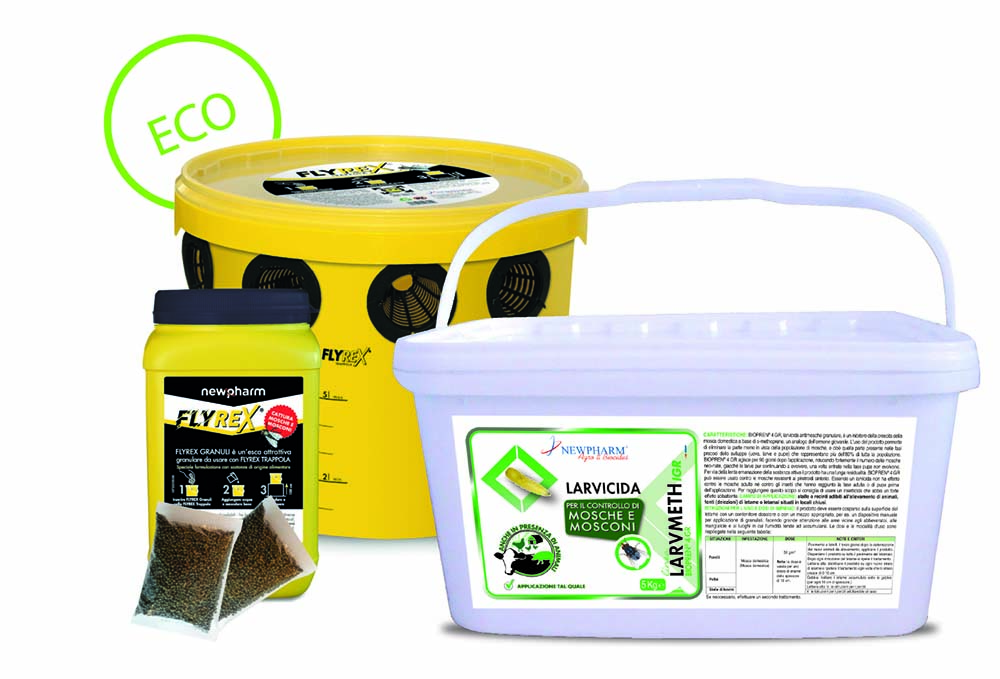 Newpharm® is an Italian leading company in the production and marketing of pest control and environmental disinfection solutions. At the digital EuroTier 2021 Newpharm® will present a wide range of green, safe and effective products for pests and viruses control in the livestock and food industries. Newpharm® is a future-focused company interested in bringing forward low environmental impact solutions. In fact, Newpharm® will launch two new fly control products: the ecological FLYREX® GRANULI and Larvmeth®, an effective bait against mosquito larvae and mealworms. FLYREX® GRANULI, thanks to its natural formulation in small, water-soluble, handy envelopes, attracts different species of flies and blowflies from considerable distances, creating dense clusters of insects. For the larva control in livestock industries, Newpharm® suggests Larvmeth®, an insect growth regulator larvicide (IGR) specifically thought for larvae, neither toxic for humans nor animals.
Email: info@newpharm.it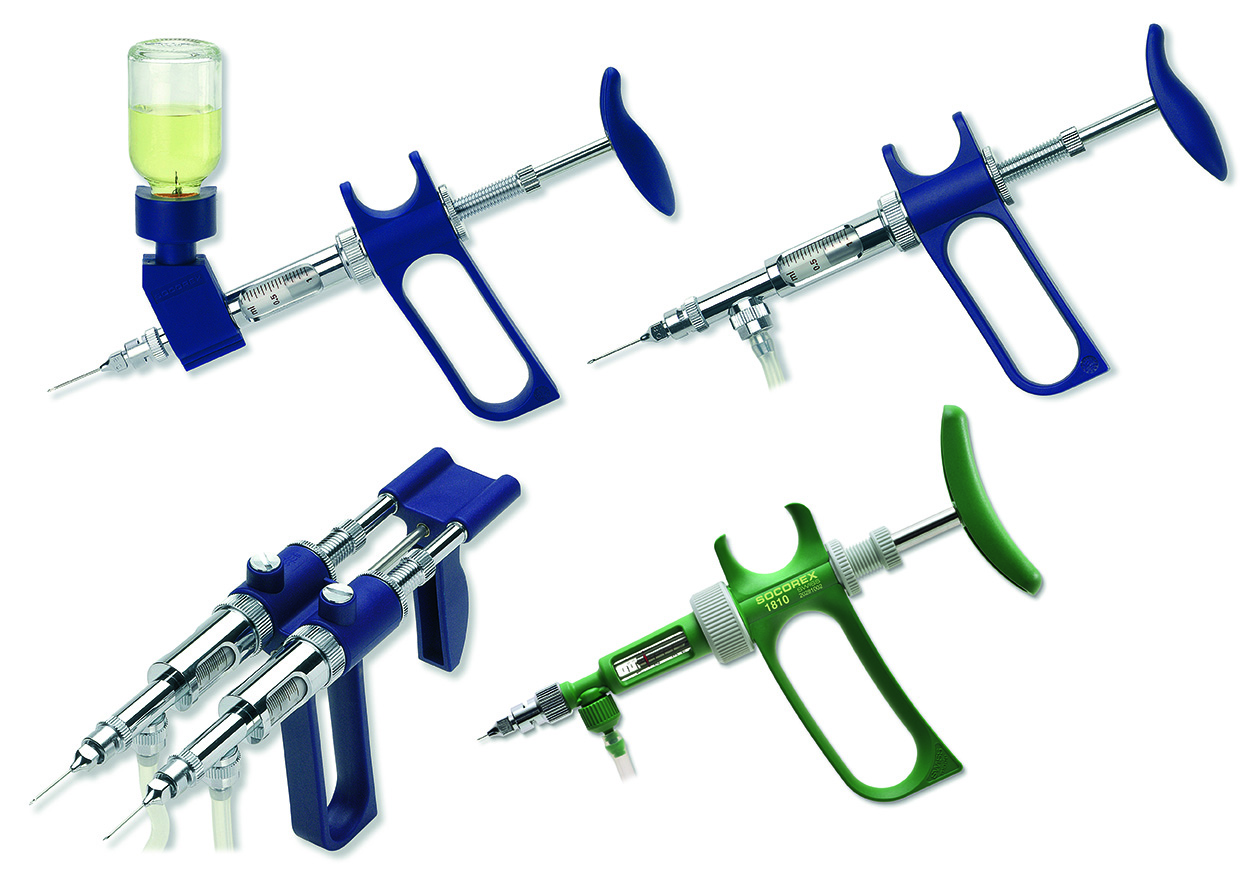 Socorex Isba SA is a Swiss manufacturer of self-refilling syringes for serial animal injections in the range 0.02 mL to 10 mL. Ideal for fish, poultry, swine, sheep and cattle. Their superior materials, perfect balance, ease of use, reliable field work are appreciated by professionals.
Features: Long term reliability, interchangeable parts, autoclavable.
Email: socorex@socorex.com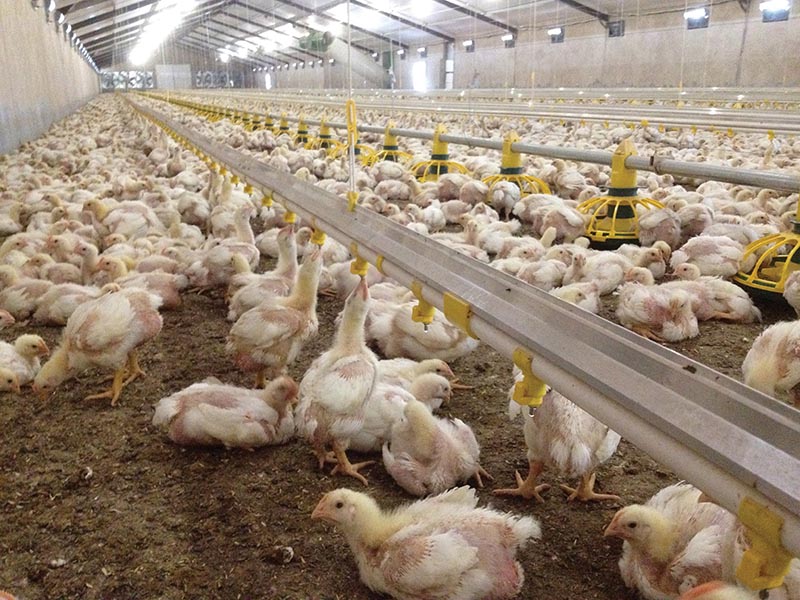 VAL-CO is a leading manufacturer of high performance commercial farming systems & components backed by outstanding technical support and quality assurance that enables farmers throughout the world to operate more efficiently for higher returns. With a complete line of products, VAL-CO provides consistent performance, responsive service, innovative solutions and cost-effective results. At VAL-CO, we help you grow.
Email: info@val-co.com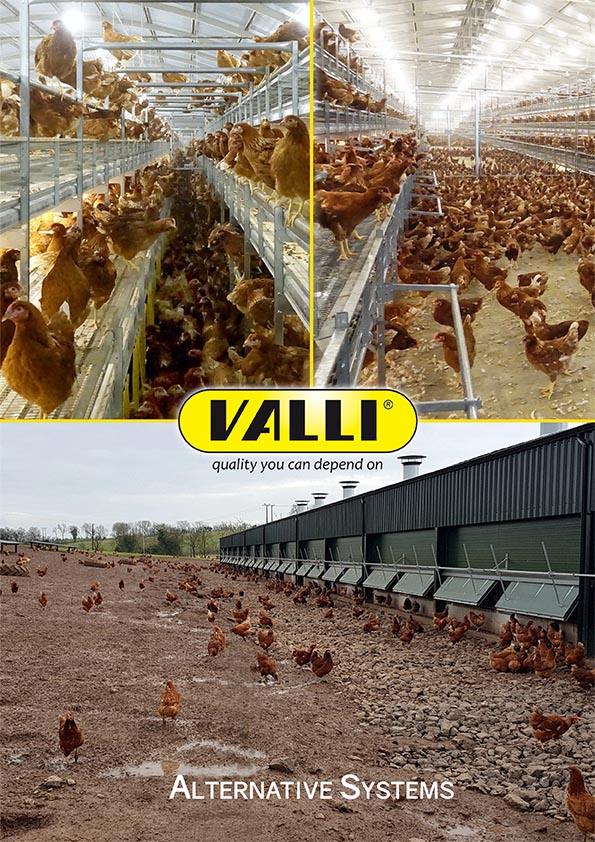 VALLI offers a wide range of models in order to satisfy every need at every latitude.
With Baby AREA your pullets will be properly raised to produce the best eggs in different types of equipment that VALLI has prepared for all needs:
VLV Plus: the best system for barn and free range egg production.
CASTLE Plus: maximum comfort for the animals.
HOME: the best system for free range and organic egg production.
VALLI is present at the digital EuroTier 2021, from February 9th to 12th 2021.
Email: info@valli-italy.com