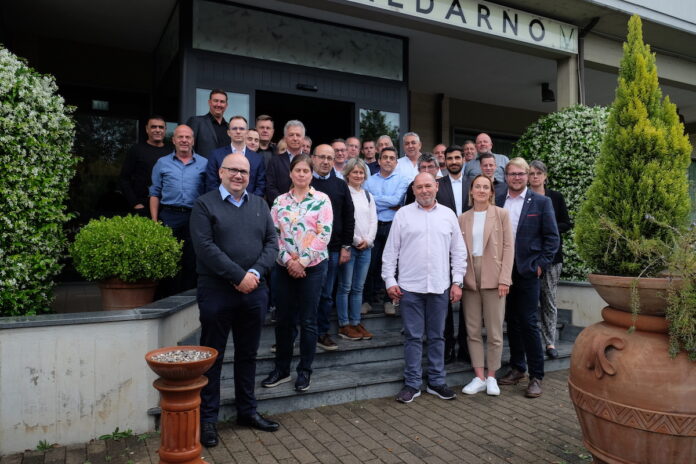 The 5th Italian Seminar in breeder production organized by Aviagen Turkeys (ATL), which Zootecnica International was honoured to attend, was held on May 16 at the Valdarno hotel in Montevarchi (AR).
The seminar dedicated to the breeding of  turkeys was organized and moderated by Carlo Norci, Management Specialist with Aviagen Turkeys. The seminar provided an ideal platform for discussion and the exchange of ideas and experiences related to turkey production as well as providing an opportunity to provide instructions and support to those  companies present. The seminar was in fact attended by production managers, specialized technicians and owners of various companies in the sector from Italy, Germany, Poland, Holland and Israel.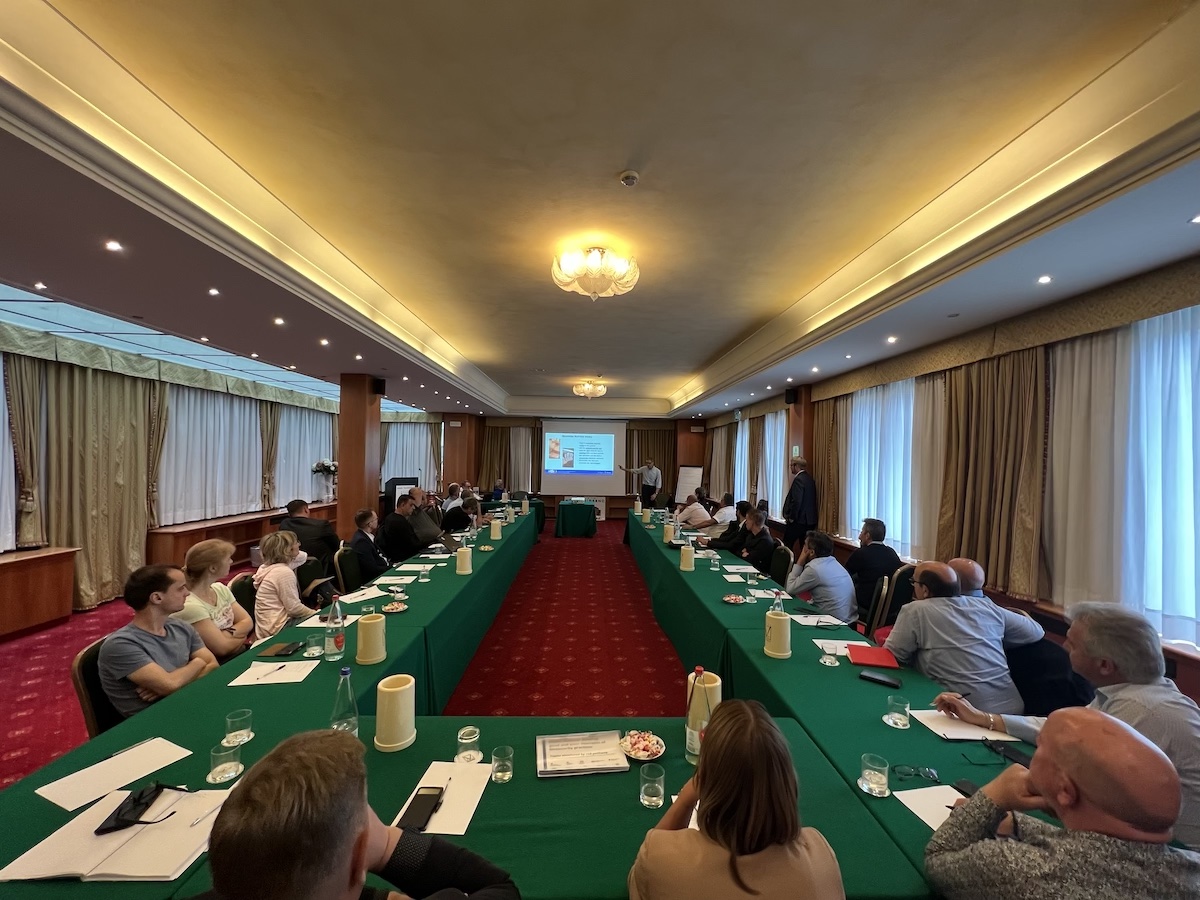 The proceedings were opened by John Ralph, Research and Development Director of ATL, who presented the EW Group, of which Aviagen Turkeys is a part, and he talked about the company and took stock of the European and World turkey  markets. 
Peter Hunt, Management specialist, then spoke about the types of lights for breeding turkeys; Freek Leijten, Vencomatic Product Manager, who illustrated the characteristics of Vencomatic's automatic turkey nests; Wiebke Oerlich, veterinary surgeon, who spoke about biosecurity and practices for its implementation and Luke Ramsay, Management Specialist Aviagen Turkeys, who spoke about good practice to ensure optimum fertility levels.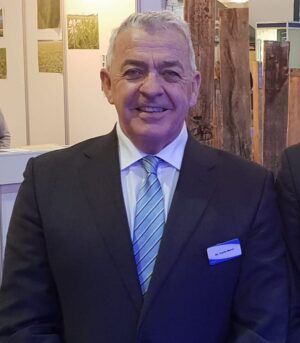 In the afternoon Carlo Norci illustrated the results of the questionnaires collected from customers on specific technical aspects; Ofer Ronen, CEO of MGH Ag. Technologies, a company specialized in automatic nests presented an overview of their products; Corinne Morvan, Management specialist ATL, talked about lighting programmes for breeder males (light and reproduction, lighting guidelines, lighting program); Marcus Kenny, ATL nutritionist, addressed the issue on the feeding of breeding turkeys; Karol Tarasiewicz from GERCZAK (Hatchery), a Polish customer of ATL, presented his breeding company and John Ralph concluded with a speech on the analysing of breeder egg production.
At the conclusion of the day's procedings Richard Hutchinson, Sales and Marketing Director of Aviagen Turkeys  thanked all the participants for their attendance  and in particular Carlo Norci, who is close to retirement and to whom he gave a farewell thank you for his many years of work at Aviagen.
The following day, the participants concluded this experience with a tourist trip to Florence, a last moment for the sharing of thoughts between technicians and farmers before saying goodbye.