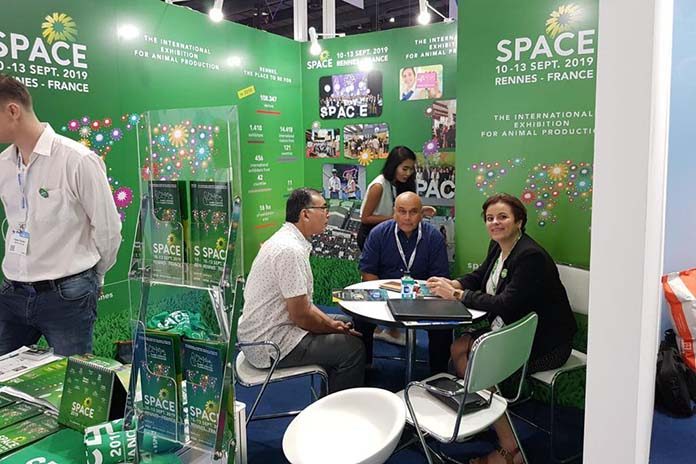 The 33rd edition of SPACE will be held from Tuesday 10 to Friday 13 September 2019 at Rennes Parc-Expo, in France.
Thanks to its location, its strong industry roots and its international reach, SPACE stands out as a not-to-be-missed global event for all professionals of animal production: cattle – dairy and meat, poultry, pigs, sheep, goats, rabbits and aquaculture.
Participating to the fair as exhibitors enables to benefit from visibility to 110,000 professional visitors. The show also provides services, which are tailored to companys' needs. It is a real opportunity to reach new export markets, with 14,000 international visitors from 121 countries attending the fair every year.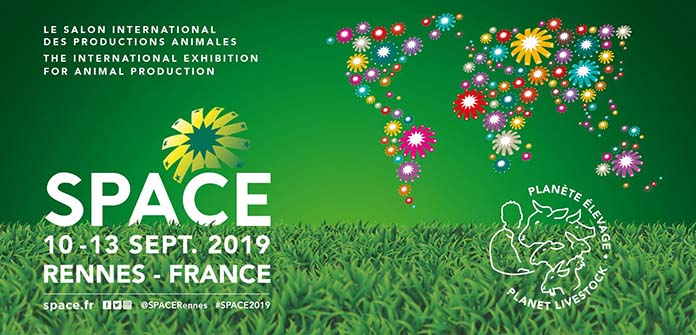 The fair offers top quality features including:
Business innovations and expertise for livestock farmers. Innov'Space rewards the sector's latest innovations with new products selected by a panel of independent experts.
A wide event programme, with 100 conferences and symposiums.
A world-class genetics hub, with display space dedicated to all livestock species.
An essential trend-setting space for the future, promoting progress in all livestock farming sectors, finding new ideas for farmers, and investigating on the big issues of tomorrow's livestock farming.
For further information:
Rue Maurice le Lannou  – CS 54239
35042 Rennes Cedex – FRANCE
Tel. +33 (0)2 23 48 28 80
Fax. +33 (0)2 23 48 28 81
Email: info@space.fr
Website: uk.space.fr