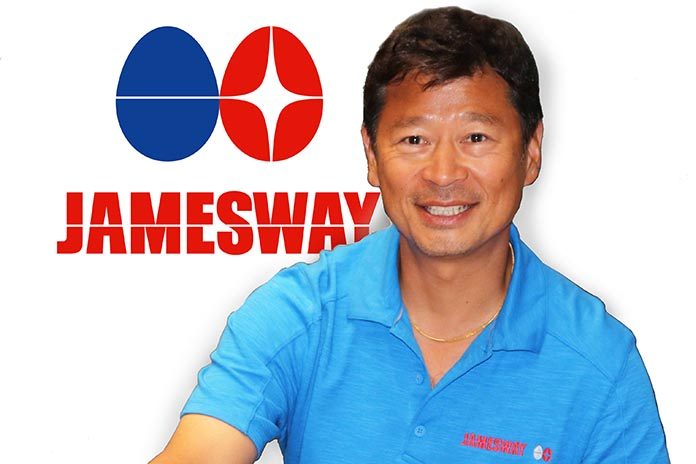 Jamesway Incubation Company Inc., (www.jamesway.com) incubation and hatchery equipment manufacturer, recently announced that Denis Kan, CPA, CMA, will assume the role of President replacing former president Christopher Omiecinski.
In his former positions as Jamesway C.O.O. and Director of Finance, Kan has led the company through many new processes and has used his formidable organizational skills to propel the company to new achievements. As president, Denis Kan can be expected to continue this forward surge as Jamesway continues to acquire market share in the hatchery sector.
Denis Kan brings a strong set of technical and analytical skills in financial management, reporting, and organization & planning coupled with key knowledge in operational monitoring, analysis and control and strong business acumen in strategic analysis & planning and tactical business & process alignment. He has experience directly in field sales and national accounts as well as a history of partnering with sales to work with strategic customers. Jamesway welcomes the senior management change and looks forward to continued growth with Kan at the helm.
Jamesway is the reference incubator company for the global poultry industry. The company plans, designs, installs, and maintains incubation and ventilation systems for hatcheries, offering the most reliable products and worry-free customer services on the market. Founded in 1890, Jamesway Incubator has evolved into an international company with facilities in Canada, USA, China, and Russia that service over 1800 customers in 150 countries.