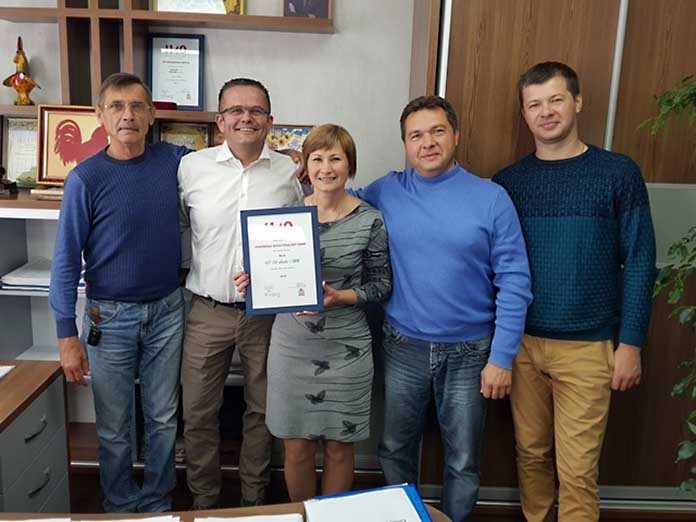 Exclusive Club recognizes stockmanship excellence and true commitment. Ukrainian poultry integrator MHP is celebrating the high achievements of both their Parent Stock departments. Peremoga Nova Poultry Farm in Cherkassy and Starynska Breeding Farm Agricultural LLC in Kiev joined the Ross® 140 Club as a result of their star performance with Ross 308 broiler breeding stock.
Aviagen Kft awards membership to farmers who, through dedication and outstanding management practices, demonstrate a breeder output of 140 chicks per hen housed at 60 weeks. Producing 157.05 chicks per hen housed, Peremoga kept up its winning streak, as it yielded 144.95 chicks the previous year. Likewise, Starynska has scored big with two farms with respective scores of 146.77 and 156.3.
Aviagen Kft Technical Service Manager Igor Zadravec, along with Tyark Osterndorff, business development, Eastern Europe, Marcel Janssen, regional technical manager, and Petro Kurechko, technical service manager, recently visited MHP to congratulate and welcome the team to the Club.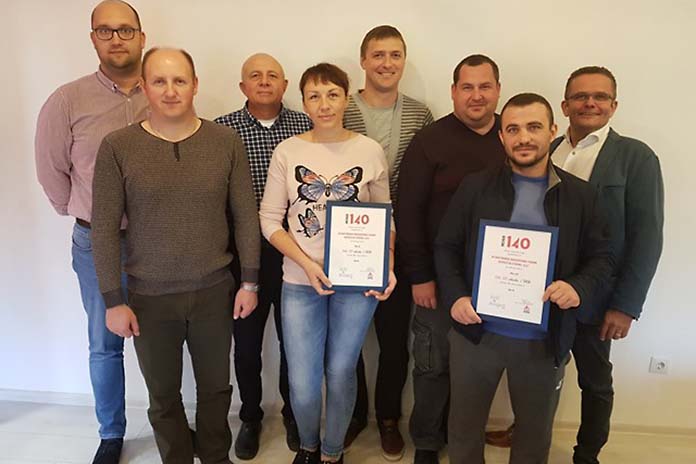 Igor spoke on the accomplishments on the farmers, saying, "We're impressed by their outstanding husbandry skills and diligence in applying best management practices, and wish them even greater success for the future. We work hand-in-hand with MHP, as well as all our valued customers throughout Ukraine, to make sure they have all they need to get the most from their Ross 308 birds."
Sergey Filatov, chief technologist at Starynska, commented: "We're honored to join the Ross 140 Club, but by no means intend to stop at these numbers. With the support of MHP and Aviagen, we will continue to grow and improve on past successes."