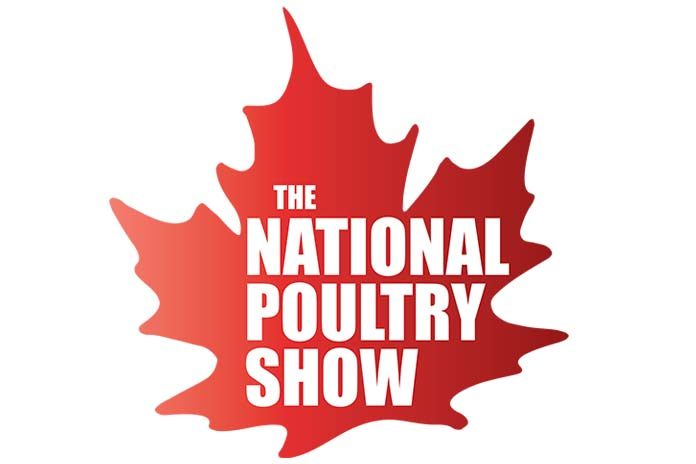 Canada's longest-standing, industry-led poultry event sees a strong future for the upcoming show, even as the prospect of a second poultry show is expected late next year. Next year's show will be held on April 8 & 9, 2020.

The National Poultry Show began in the late 1950s and is a grassroots event that's entirely focused on helping poultry producers build their business through innovation, technology and education. The show attracts over 5000 visitors and 220 exhibitors by providing information and opportunities for the entire poultry value chain in Canada.
"We are heading into our 63rd year, and continue to attract new exhibitors, sponsors and speakers to showcase the type of information that Canadian poultry producers are looking for," says Ed Verkley, Poultry Industry Council (PIC) board chair. "We are connected throughout the industry and continue to evolve and expand the event to serve the diverse and changing needs of the Canadian poultry industry."
PIC presents the National Poultry Show in partnership with the Western Fair District.
With the prospect of a second poultry show coming to Ontario, the PIC board recently invited the organizers of the new Canadian Poultry XPO to make a presentation about the plans for its event. After reviewing the presentation by XPO organizers, PIC has decided not to participate or collaborate with the show that's planned for Stratford in late 2020, and will have no official affiliation with the event.
"PIC does not believe there is value to collaborate with the Canadian Poultry XPO event," says Verkley. "We will not be working together as we see little net benefit for PIC members based on a presentation to the PIC board by Poultry XPO organizers."
The Poultry Industry Council (PIC) is a non-profit corporation officially formed in 1997. The Poultry Industry Council effectively delivers poultry extension services, event coordination, and project and program management for the Ontario industry.
Visit Poultry Industry Council's website: www.poultryindustrycouncil.ca
For more information, contact:  Ed Verkley, Poultry Industry Council Chair