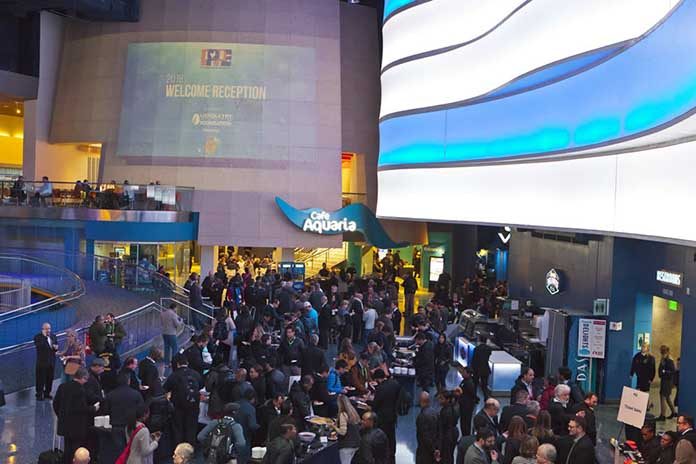 The International Production & Processing Expo IPPE continues to evolve and grow to meet the needs of its attendees and exhibitors.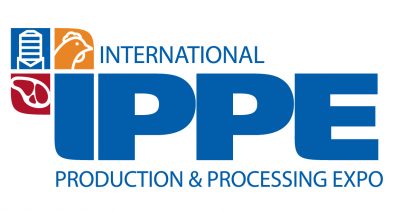 In the past six years since the show's three sponsors – the U.S. Poultry & Egg Association (USPOULTRY), American Feed Industry Association (AFIA) and North American Meat Institute (NAMI) – came together, the show has grown significantly in size and attendance. Today, the three sponsors are proud to unveil an updated brand identity that paves the way for the show to continue being the go-to place for experts involved in the processing and production for the world's food supply in the years to come. The following new logo boasts a modern feel with bolder, graphic-style lettering in new colors and fonts as well as updated icons to represent the intersection between the poultry, meat and feed industries.
In 2019, the fair will be expanding the show floor to all three halls (A, B and C) of the Georgia World Congress Center. This will allow IPPE to accommodate increased demand for new and existing exhibitors for additional space as well as allow for more networking opportunities and engaging events on the show floor.With the Super Bowl coming to Atlanta in 2019, the IPPE show dates have been moved to Feb. 12 – 14, 2019. Mark your calendar to note this change from January to February for the 2019 IPPE trade show only.
"We are excited to offer not only the new look and feel of our logo, but a bigger and better show that is evolving to meet the needs of our more than 31,000 attendees and 1,200 exhibitors. The 2019 IPPE will provide an excellent location for businesses to collaborate, network, learn about new products and services, and discuss and resolve common issues facing industries represented at the show," stated IPPE show organizers.
More information about IPPE is available at www.ippexpo.org.