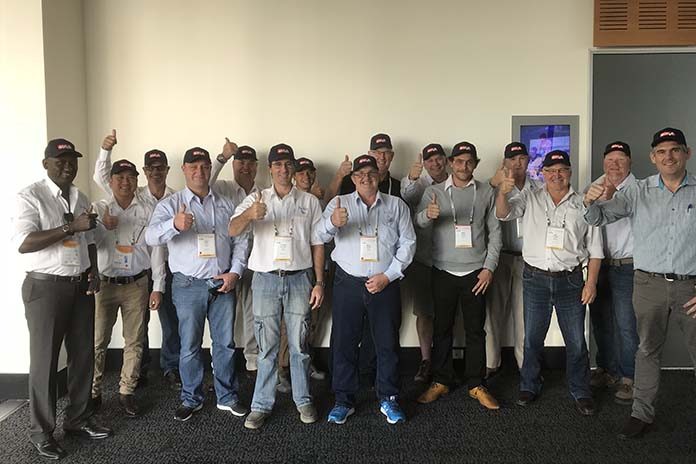 During June 3-5, Aviagen® participated as a major sponsor of the Poultry Information Exchange (PIX) and Australasian Milling Conference (AMC) in Queensland, Australia. This year's show theme was "Supply Chain Opportunities – Farmers to Consumers," and Aviagen demonstrated its critical role in providing quality, high-performance broiler breeding stock to the global poultry supply chain.
Aviagen's Ross® brand is popular throughout Australia for high meat yield, feed efficiency and strong livability.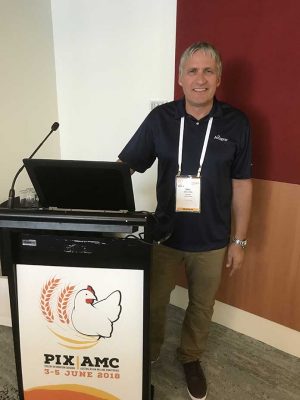 Sharing latest management advice
Visitors were greeted by members of Aviagen's Australia and New Zealand (ANZ) team, and Aviagen Ventilation Specialist Bernard Green and Incubation Specialist Eddy Van Lierde led a number of informative workshops. The workshops focused on topics essential to bird health, welfare and performance, offering important environmental and management advice. 
Ross Clubs reward top performance
Aviagen also took the opportunity at the show to welcome new members to the prestigious Ross Clubs. Membership is awarded to poultry producers who, through skillful husbandry and dedication, have achieved the highest performance with their Ross broiler breeders. Acceptance is based on the Performance Index Factor (PIF) score of poultry flocks. (The PIF is equivalent to the European Production Efficiency Factor (EPEF).) The Ross 400 Club, which requires PIF scores of 400 or greater, welcomed a dozen farms from Australia-based broiler growing company ProTen, which achieved a PIF as high as 456.
"We would like to offer our congratulations to ProTen for their impressive accomplishment, achieved only through close attention to detail in areas such as biosecurity, nutrition and environmental management," explained Aviagen ANZ Managing Director Michael Leahy. "Continuous improvements in our balanced breeding program boost the genetic potential of our birds, helping customers achieve these performance heights."
Leahy went on to announce that, due to the high performance seen throughout the region, a Ross 450 Club has been initiated in Australia and a Ross 500 Club in New Zealand (requiring PIF results of at least 450 and 500, respectively).
Aviagen's Technical Service Manager for Australia and New Zealand Debbie Fisher commented, "PIX is always a great opportunity to meet our customers at this major industry event, where our wider Aviagen team sits down with customers and chats about what they need and how we can deliver it. We are committed to sharing our knowledge, supporting our customers and continuing to build solid relationships with them all."
About PIX/AMC
The PIX/AMC 2018 program featured the latest in agricultural innovation and information presented by highly skilled industry personnel from Australia and beyond. The program covered chicken meat, egg production, free range and organic farming, flour milling and feed milling for all livestock species, including beef, dairy, pigs and others. Workshops on numerous special interest areas encompassing all aspects of the poultry industry were offered. For more information, visit pixamc.com.au.