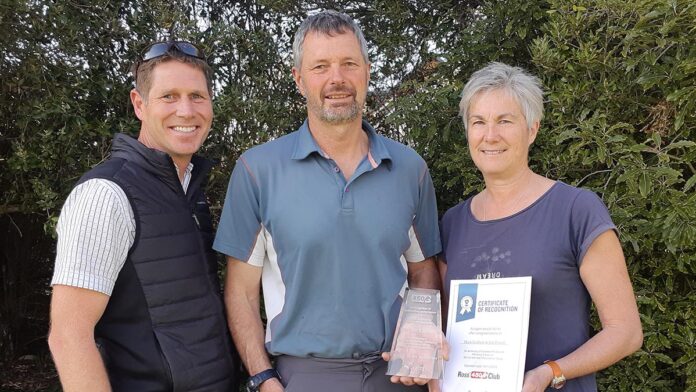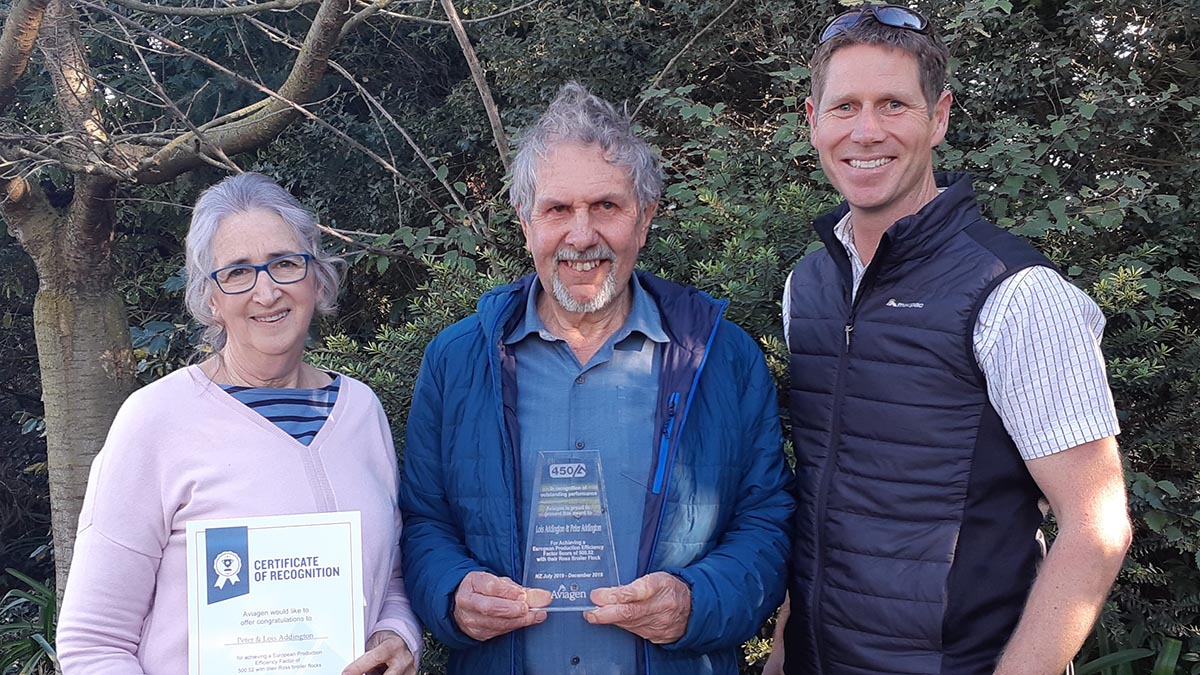 Thanks to the hard work, management skill and commitment of Ross® 308 SF (slow feather) growers in New Zealand and the South Pacific region, performance continues to go from strength to strength.
To reward this star performance, on July 1 of last year, Aviagen® New Zealand (NZ) launched the Ross 450 Club. The club is open to all Ross SF customers across New Zealand and the Pacific who achieve a European Production Efficiency Factor (EPEF) of 450 or higher. (The EPEF benchmark takes into account feed conversion, livability and daily weight gain.)
Raising the bar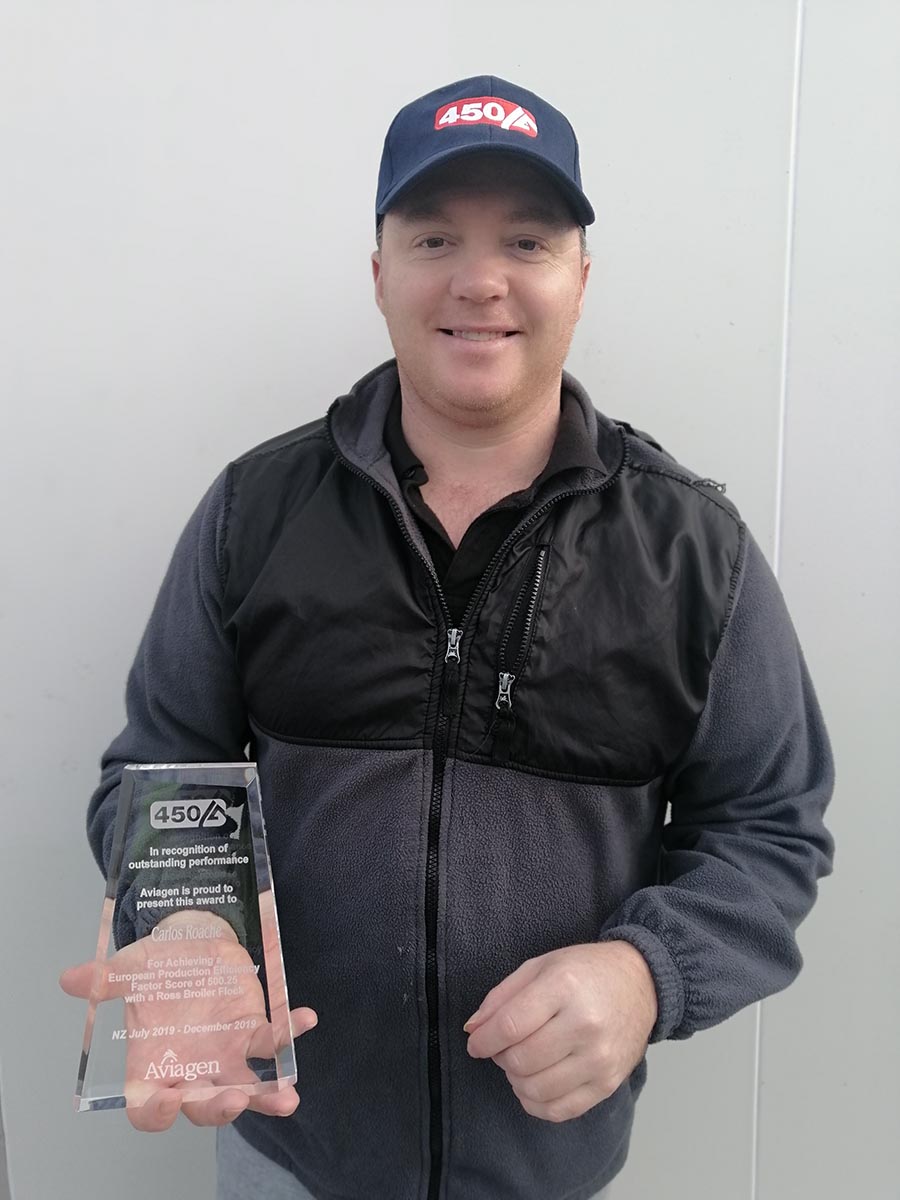 To increase the challenge, the company recently added the requirement that the EPEF of 450 or greater must be based on the performance average across the entire farm, not just per individual flock. Results were collected across six months to the end of 2019, and during this time, 89 farms were welcomed into the club based on this new criteria. This accomplishment was truly amazing, with some growers scoring a farm average of 450 or higher every single cycle within that six-month range. Because of the considerable number of farms that reached this amazing performance, to raise the bar even further, as of July 1, the target will be lifted to an EPEF of 490 or higher for a farm average.
Star performers
Special congratulations to the highest achievers – Peter and Lois Addington of Addington Farms, Christchurch; Mark Graham and Jan Powell of Cricklewood Farm, Christchurch; and Carlos Roache of Coastal Poultry, New Plymouth. All farms are contracted to Tegel and earned impressive scores of 500.52, 501.03 and 500.25 EPEF, respectively.
"I'm amazed at how many growers flew past our EPEF target of 450. They've led the way in showing what is possible when Ross birds are managed effectively in a fantastic environment like New Zealand and the Pacific. I'm proud of the achievements of all new Ross 450 club members," commented Debbie Fisher, Technical Services Manager, Aviagen NZ.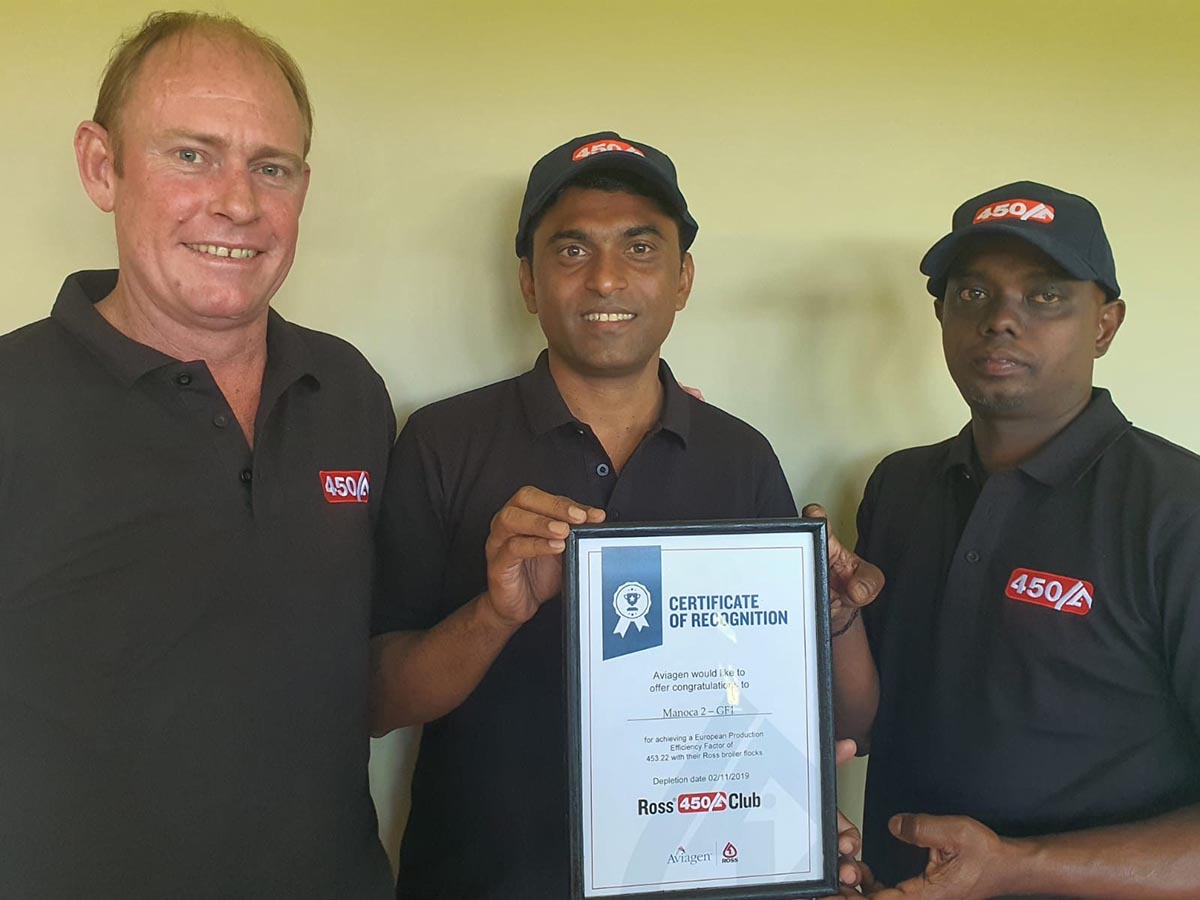 "A huge congratulations to all the growers across the region for their phenomenal work and talent, and for being the first inductees into our Ross 450 Club," shared Abbey Mathew, Aviagen NZ Operations Manager. "This is a testament to their efforts and maximizing the potential of the Ross bird."
Breed of choice
The Ross 308 has become the breed of choice in the New Zealand and the South Pacific market, benefiting the operations of poultry growers with its strong performance, feed efficiency, meat yield and robustness.