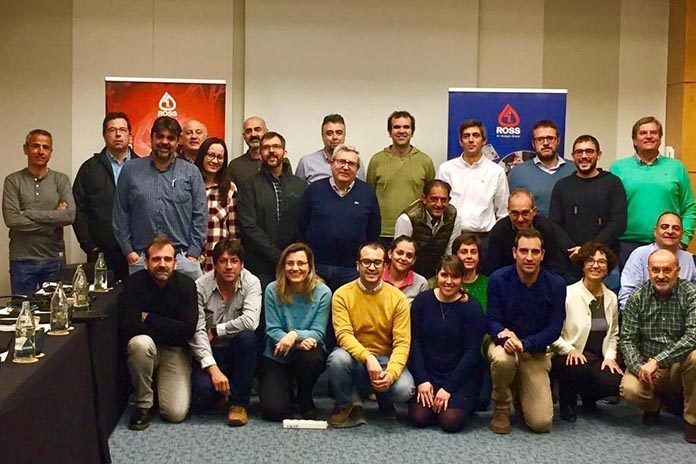 Aviagen® SAU welcomed more than 15 customers to Cambrils, Spain, on Feb. 26 and 27 for a meeting rich with broiler and breeder information sharing and relationship-building.
The company currently organizes similar events on broiler and breeder and other themes throughout the year for customers throughout Spain, Portugal and Morocco.
During the meeting, customers engaged with specialists from both Aviagen and the Autonomous University of Barcelona (UAB). Ana Barroeta, Ph.D., a veterinarian from UAB, discussed with them the influence of fat quality on broiler and breeder feed, while Natalia Majó, Ph.D., a UAB veterinarian, shared her expertise on emerging diseases. Aviagen SAU representatives presented a range of practical and relevant information, and customers participated in lively customer discussions on lighting in broiler and breeder housing.
"The event gave us the opportunity to update our customers about our new hatchery and Grand Parent facilities. The meeting is part of the support services that Aviagen SAU is giving to its customer in Spain, Portugal and Morocco," commented Sergio Illan, Business Manager.
For further information, please visit www.aviagen.com.