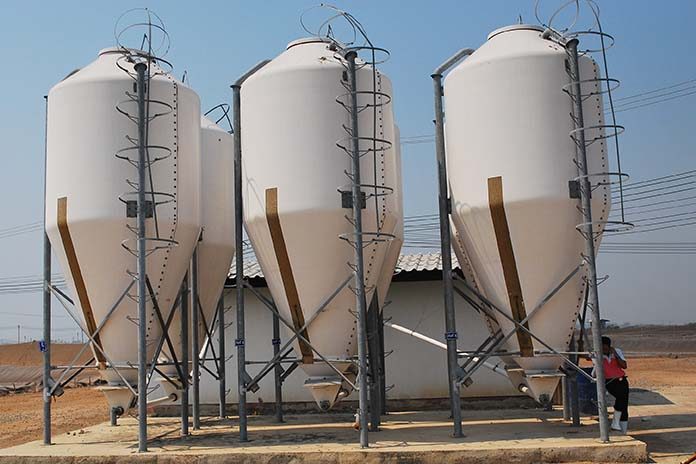 Agritech, located in Calvisano, in the Brescia district, Italy, is a company specialized in the design and production of fiberglass silos and specific equipment for the industry. Continuous growth and positive feedback at national and international level characterized Agritech's history since its foundation in 1987. Last June, the company celebrated their 30th anniversary, a successful event with the participation of customers coming from all over the world.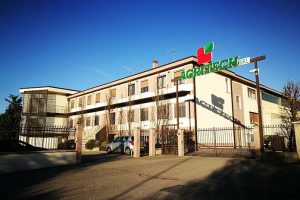 Mario Ardenghi, Export Manager, outlined the various activities, which have been developed over the years, focusing on product innovations and target markets.
"At Agritech, as Export Manager, I deal with and oversee the foreign business that represents our main sector, covering the 85% of our global turnover. The company was founded in 1987 by Floriano Zappettini, who is still running it with Giuseppe Tosi. Agritech is a leader player in the production of storage fiberglass silos for storing bulk dry products from feed to food, and minerals, liquids and chemical powders.
Over time, we have added a whole series of related products: automatic loading and unloading systems, feed transport bins, silos filling systems, livestock boxes and modules, all based on fiberglass as a basic building material. As regards poultry, Agritech offers the opportunity to integrate silos with a whole line of specific products.
All silos and other equipment are manufactured with the best available materials and comply with the UNI EN ISO 9001-2008 Quality Standard System and the Deutsches Institut für Bautechnik of the German Federal Office. This makes them suitable to meet the needs of various industrial sectors.
We started with one model and we are now producing 6, each with about 10 different capacities to reach a range of 60-70 variants. Our products received an immediate positive feedback from the market and soon we started exporting to neighboring countries, throughout the European Community, and then expanding our business range worldwide, through a network of distributors, agents and retailers. Europe remains our main target market – Germany, France, England, Poland and Scandinavia are among the leading countries – but growth is constant and significant also in extra-European areas. Today, we distribute in more than 60 countries. Thanks to the installation of photovoltaic panels, Agritech generates the required power using only green energy, thus fully respecting the environment."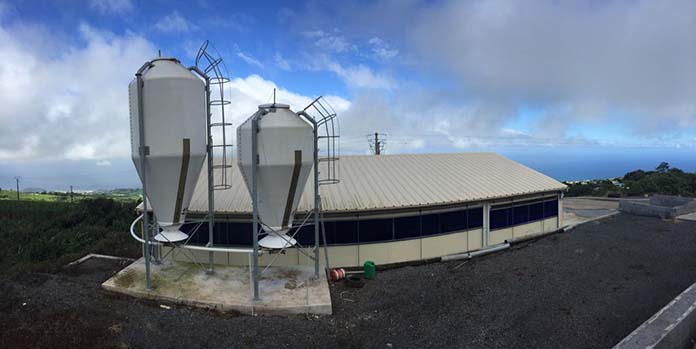 What are the specific traits of your silos and how do they differ in the offer?
"Compared to galvanized sheet-based products, we provide a number of additional benefits, such as the durability the fiberglass material ensures as it is indestructible. The thermal insulation – being the fiberglass a non-conductive material – offers a high level of safety, preserving the feed from thermal changes and humidity, eliminating the presence of bacteria, mold and various contaminations. The quality of the stored feed is kept intact, avoiding problems in transport and improving livestock's performance and health.
Especially in humid areas, characterized by frequent precipitation, the use of fiberglass can overcome the problems of rust providing a prolonged duration of the structures. In addition, fiberglass is particularly light and easy to handle, making transport and installation simpler.
Our modular systems enable us to fill containers efficiently; we can also ship 30-40 silos in a single 40-foot container, thus reducing transport costs to distant countries. The silos capacity ranges from 2 cubic meters – just over a ton – up to 100 cubic meters."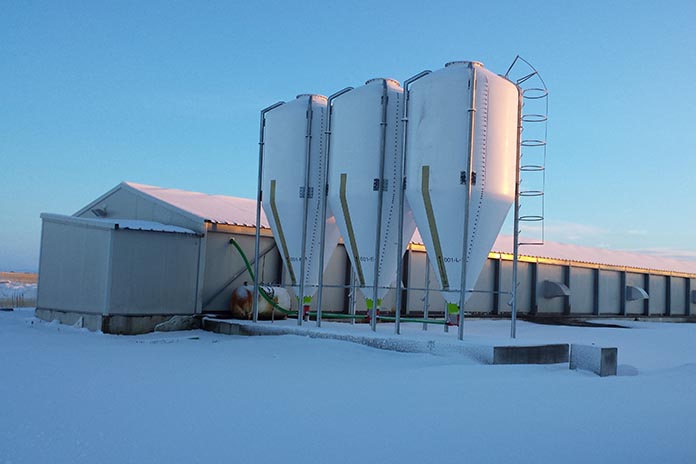 Which are your livestock target industries?
"Currently, the pig sector is the most relevant to us. Due to their intrinsic characteristics, feeds used in the pig farming are particularly suitable to be stored in fiberglass and producers are indeed oriented to choose specific storage facilities, separate from the turnkey plant.
As far as the poultry sector is concerned, we have a consolidated position in Europe and future growth prospects are excellent. Today, large groups tend to provide turnkey projects for poultry with producers traditionally opting for metal silos, which are generally cheaper. However, fiberglass silos have greater advantages in terms of efficiency, quality and feed safety. This undoubtedly opens great opportunities in this sector, considering that the market is increasingly oriented towards a total assessment for health and quality. In the future, our idea is to constantly improve our product range, aiming to expand in the agro-industrial sector with our latest fiberglass solutions, creating modular fiberglass coverings for wastewater tanks for water mains, and wherever there is a need for securing waste products.
Specialization and diversification are the cornerstones of our business strategy. Over the years, other sisters companies belonging to the Group have been founded: Poly3, producing special paints and gel coats for the fiberglass industry; Intech, specializing in the design and manufacturing of storage plants for bulk industrial products; Eltech, serving the green energy sector and Spirotech, which manufactures bulk material conveyors.
Two additional join-ventures have recently been established; one in China, near Shanghai – Shanghai Extra machinery – which we are the main shareholders of, and one in Thailand, near Bangkok, – KPI-Agritech – for the production of our silos in that area. Thus, we have been able to reach areas of Asia that are very far apart. We would like to do something similar in Latin America, and we have already started contacts with local organizations.
Our wide experience in the design and construction of silos allows us to meet any specific storage requirement with safe, reliable solutions targeted to the specific needs of each market."
Agritech
Via Rimembranze 7 – 25012 Calvisano (Brescia), Italy
Phone: +39 030 99 68 222
Fax: +39 030 99 68 444
Email: agritech@agritech.it
Website: www.agritech.it/en/