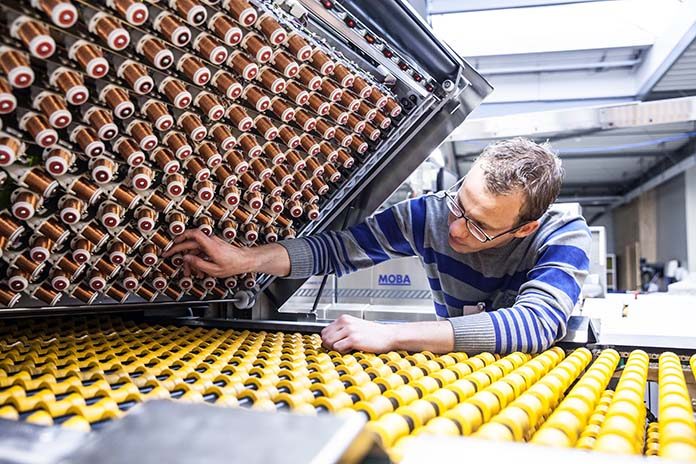 Michiel Peters, Managing Director Moba highlights the strong company's growth in all markets and the optimistic future predictions
Moba, the world's leading producer of high-quality integrated systems for the grading, packaging and processing of consumption eggs, continues to grow and innovate in line with previous years. With its extensive innovation program, Moba is strongly committed to apply new technologies such as system integration and the use of big data to improve the egg production chain.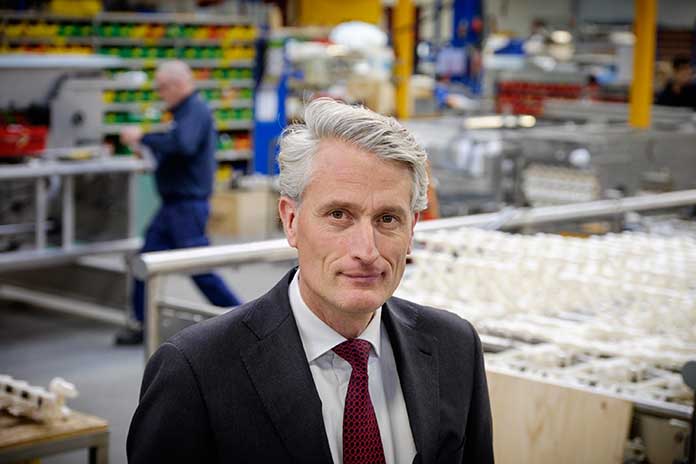 Michiel Peters, Managing Director Moba: "Today's market demands innovative solutions. The world's population is growing and an increasing number of middle-class consumers are stimulating the demand for healthy and protein-rich food. We see additional growth potential in eggs compared to other animal sources of protein because of the advantage that eggs have the lowest environmental impact of all animal protein food sources, which also makes eggs more affordable. Our customers face a major challenge in meeting this growing demand responsibly, with minimal waste of raw materials. At this time, around one billion eggs a day go through the systems that we deliver and service, but in emerging markets another two billion eggs go to the consumer daily that are manually packaged and without thorough and automated quality checks. In our market we therefore see industrialisation, automation and integration of systems as structural trends.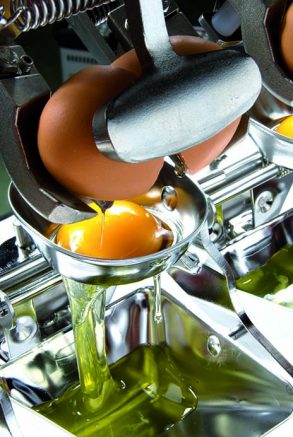 We also see an increasing need for information (big data) to optimise the complete chain of genetics, farming, egg processing and retail. New technologies make that more feasible. The trends mentioned are related closely to the direction in which the company is developing, and I therefore see important opportunities for the further growth of the company in the coming years.
In 2017 Moba has once again displayed good results. We have succeeded in strengthening our market position in Europe, North America, Japan and Australia, which are highly automated. Our position is also growing stronger in regions with a low level of automation such as Asia and South America. Pelbo, a specialist in breaking eggs, which we acquired in 2016, is now fully integrated within Moba. The current trends we now see in the market match well with what Moba can offer its customers."
Strong growth in emerging markets
The European and North American markets achieved stable turnover in 2017, and continue to move towards full automation of production processes. In Japan and Australia Moba is currently heavily involved in modernisation and automation projects, and is booking record highs. In the Middle East, a new regional office was opened in Dubai in 2017, allowing Moba to better support its customers throughout this region.
In the emerging markets with a low level of automation like that of Asia and South America, Moba has been growing structurally for the last few years. Moba currently has a strong market position in these regions and expects to continue to grow for many years because the food chains in these regions are continuing to industrialise. For example, India is still on the verge of automation.
Innovation centres around new products, system integration and big data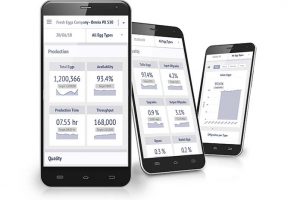 Automation plays an increasingly important role when it comes to the connection of different machines to integrated production lines. That is why Moba now employs about 100 R&D engineers, including 35 dedicated software specialists. This trend also includes the development of its big data platform, iMoba. This platform gives customers access to a wealth of information about their production processes via smartphone or tablet. For example: how many eggs have been sorted; how many were broken; quality differences between batches; and so forth. This allows customers to further improve their production process.
Further progress and innovation
In 2018 iMoba will be expanded with new functionalities. As around one billion eggs go through Moba machines every day, a lot of information is available. Based on all this information, Moba introduces a benchmark module on iMoba through which customers can compare the performance of their production lines against best practices. This gives the customer real-time information as to their production runs, what the best practices are and where improvements are possible. This ensures higher quality and yield, and reduces the use of raw materials.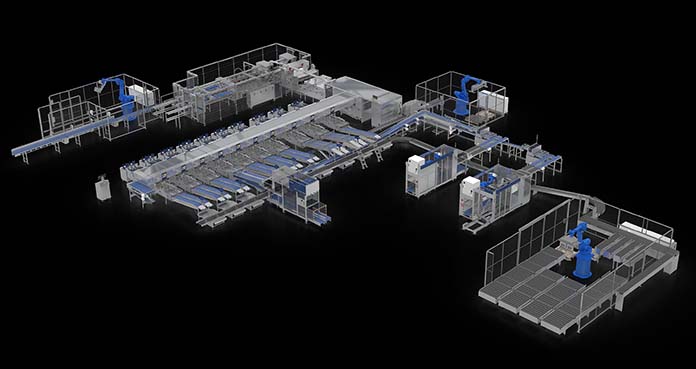 Furthermore, an important innovation will be introduced in 2018 with an acoustic-magnetic detector that can measure the strength of an eggshell with extremely high precision. With a speed of 70 eggs per second, the strength of the shell can be measured quite accurately without the need for destruction tests. As a result, egg-sorting companies can compose the highest quality eggs accurately per batch, thereby increasing their yield.
A positive forecast
The forecast for 2018 is positive. This year, the threshold of € 200 million in turnover will likely be surpassed for the first time in Moba's 71-year history. Moba expects continued structural growth in the years to come, particularly in China, Asia and South America. Next to continued organic growth, Moba is also looking to add new partnerships and acquisitions.