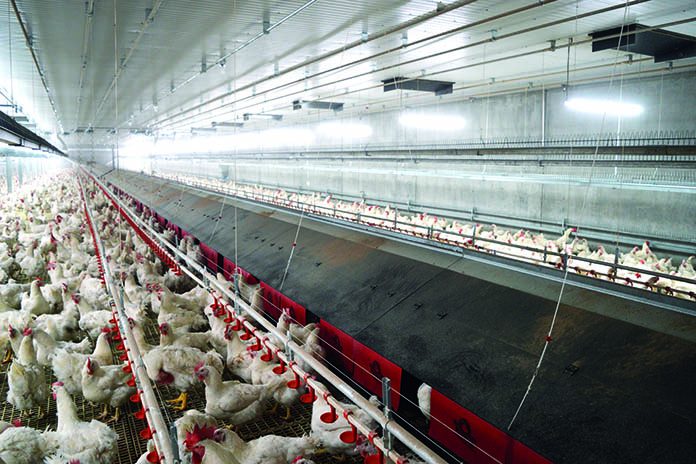 During a recent visit to the company headquarters in Barneveld, The Netherlands, Zootecnica International had the opportunity to meet Mr Albert Jansen, the founder and director of Jansen Poultry Equipment, to discuss the technical developments that have occurred in the poultry equipment sector over the past years and how his company faced them.

Albert was responsible for designing the first automatic nests in an effort to make life easier for his father, who farmed broiler breeders. The result was the Jansen automatic nest, which revolutionised egg collection.
"My father was a broiler breeder farmer and he had about 7000 broiler breeders. I chose a career in engineering but helped on the family farm at weekends. Do you know who make the biggest innovations? Lazy people. I was really irritated by the number of floor eggs and dirty and damaged eggs laid in the hand collection nests, and so I set about developing an alternative. As a technical engineer, and by studying the behaviour of the hens, I designed the first automatic laying nest and that was the start of the Jansen Poultry Equipment company in 1986.
Meeting the needs of birds to improve the results of poultry farming – that is my philosophy. The farmer must have the opportunity to rear his own birds in the best possible way while at the same time have the possibility of achieving good economic gains. Today this is still the main principle in the design criteria of all Jansen's poultry equipment.
My first automatic laying nest was a labour saving tool and gave cleaner eggs, with no cracks.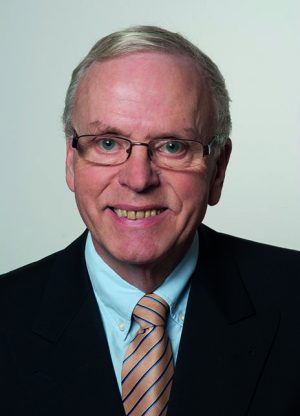 The success of this product opened up new possibilities for the development of complete poultry house equipment.
At the beginning, I started with one employee and we sold our products only in Holland. I remember my first time at the VIV Europe exhibition in Utrecht and my first international customer – the Swedish company Blenta."
The Jansen Poultry Equipment company expanded from 1 to 130 employees and is now a world-leader in turnkey poultry housing for broiler breeders, layer breeders, layers, pullets and broilers.
The company has started a renovation of its premises in Barneveld, which will soon be completed. This improved accommodation will provide the staff of Jansen Poultry Equipment the opportunity to work in one single location including the factory and the logistic centre.
Albert, can you describe the technological evolution observed in the poultry industry over the past 40 years?
"In the broiler industry technology has focused on improving the hygienic conditions of birds by reducing ammonia production. Every system in poultry farming has to be properly cleaned in order to remove dust, feathers and other contamination. It is very important to keep the birds healthy. This means less use of antibiotics, a higher liveability, healthy lungs and, in the case of broilers, good quality of the breast, legs and feet. In the past when you went into a broiler house you could smell a strong odour of ammonia and you could see thousands of birds walking on the dirty manure, damaging their feet. A way to improve the health of the broilers is to separate them from their litter by special slatted floors and manure belts. Clean slats dramatically decrease the use of antibiotics because clean accommodation is an efficient weapon towards reducing the use of medicine in farming. As I wanted to create a clean and ammonia free area for the birds, we developed the BroMaxx broiler colony system with input of Dr Nagel. With the passage of time this idea has been copied by a lot of companies.
With regards to layers, the ban of conventional battery cages in Europe has revolutionized the whole poultry sector by causing profound changes in poultry equipment. However, with the pretext of making the hens happier, we have lost sight of the fact that hens and their eggs are now less controllable from a hygienic and healthy point of view."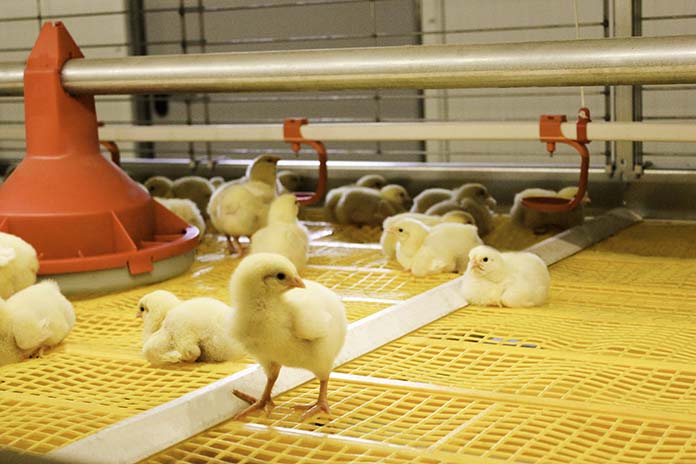 And what about the evolution of your products?
"During the years, my company took out a lot of patents for its inventions and products in the breeder, layer and broiler sectors. The first aviaries were developed in the late 90's by us to meet the new ideas on animal welfare in poultry housing. We offer various types of aviary systems that meet the specific demands of farmers. Jansen Poultry Equipment has about 30 years experience in developing systems for poultry housing and this knowledge is now being applied to emission reducing products. Air-scrubbers, manure drying systems and heat exchangers decrease the emission of ammonia, fine dust and odours. For example, our AutoShov litter removal system can be turned on every day and easily removes excess litter from under the system and then drops it onto a cross conveyor belt at the end of the system. By doing this, the litter stays loose and the manure is removed out of the house, resulting in a 20% reduction of ammonia and fine dust. Besides this, the AutoShov saves you a lot of hard work by loosening the litter every day."
The EU egg market is penalised in comparison to the international one. What is your opinion about this?
"The big difference between the European and the American, Asian or Australian egg industries is that in Europe the legislator has decided on how hens should be reared, while in other countries, such as the United States or Asia, it is the market and the big companies that decides how birds should be managed."
Which areas do you consider the most interesting for market evolution?
"The most interesting areas for Jansen Poultry Equipment are the Far and Middle East as well as the American market. In Europe, we focus much more on the broiler sector and on emission reducing products. As regards Russia, after a couple of years on stand by, the Russian poultry industry step by step is starting up once again."