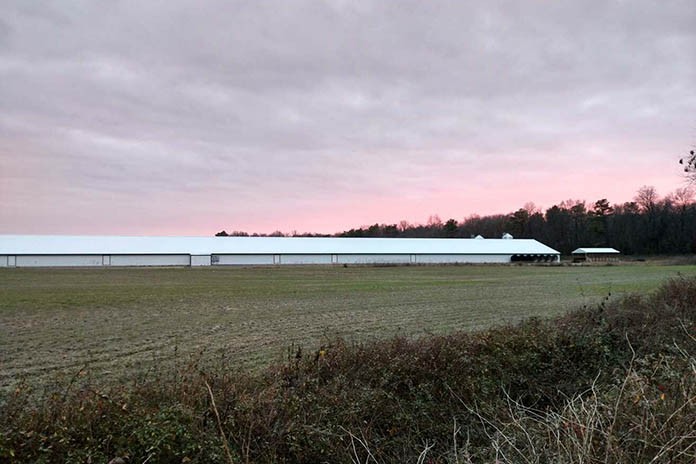 Recent efforts DPI – Delmarva Poultry Industry undertook to improve the chicken industry include a participation in a daylong 'Poultry 101' symposium at Chesapeake College. Executive Director Bill Satterfield, along with DPI members Katie Winstead, Andrew McLean, Bill Darling, Jennifer Timmons, and Jenny Rhodes were among the speakers who addressed a crowd of about 100 people, speaking about day-to-day life for chicken growers and describing the scope and scale of the chicken industry.
Speaking to meetings of the Lewes, Delaware Rotary Club and the Wicomico County, Maryland AARP, sharing positive information about the chicken industry and answering questions about how growers and poultry companies bring chickens to market.
Working with WBOC-TV's Charles Paparella for a feature on William H. Williams's 1998 DPI – sponsored book about the growth of the chicken industry on Delmarva. Past DPI President Buzz Klopp was interviewed on-camera for the piece; he spoke about the economic importance of the chicken industry in the region.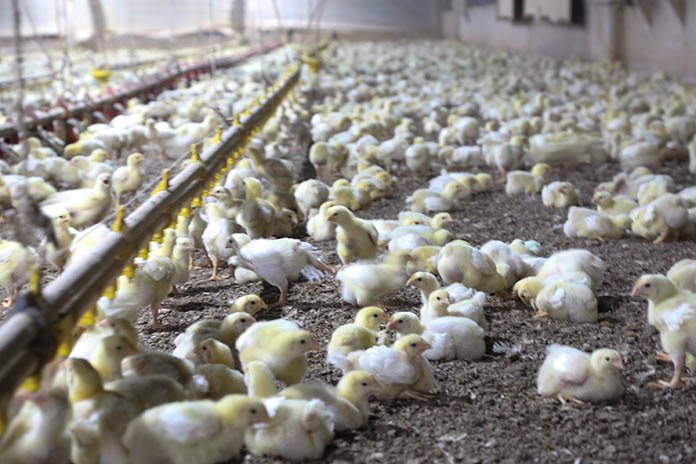 DPI
DPI is the nonprofit trade association working for the continued progress of the meat chicken industry in Delaware, the Eastern Shore of Maryland, and the Eastern Shore of Virginia. In existence since 1948, DPI's members include more than 1,000 farm families raising chickens, five companies producing birds on Delmarva, and hundreds of chicken company employees, hundreds of allied industry suppliers of products and services, and Delmarva-based, non-chicken businesses that recognize the important work DPI does to keep the local chicken industry strong.
Delmarva's Chicken Industry
Delmarva's chicken industry was a force for stability in 2016, keeping its bird capacity level and even slightly reducing the number of chicken houses in operation, while maintaining the total chicken produced and supporting the region's crop family farms with nearly $1 billion spent on feed ingredients. Delmarva's poultry industry used 85.4 million bushels of corn, 35.5 million bushels of soybeans and 1.7 million bushels of wheat last year.
"Nearly every business on Delmarva – including small businesses – is positively affected by the chicken industry," said Bill Satterfield, DPI's executive director. "These numbers reinforce just how important the chicken industry is to the region, and they show the industry growing at a calm, sustainable pace."
Delmarva Poultry Industry, Inc.
16686 County Seat Hwy.
Georgetown, DE 19947-4881
(302) 856-9037