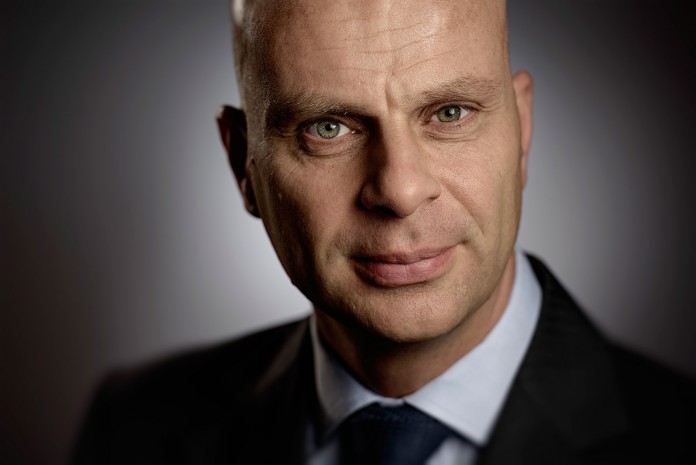 Nutriad is headquartered in Dendermonde, Belgium and was originally part of the Belgian Inve group of companies. It is a worldwide leading supplier of feed additives. With 50 years of experience in the feed industry, the company develops and distributes feed products for the pig and poultry sector as well as for cattle and aquaculture farming. Their product range includes sensory additives, digestive performance enhancers, mycotoxin management products, and a preservation portfolio.
The company is constantly growing thanks to their top-quality feed additives, cutting edge research and customer service. The turnover is divided into a 40% to Europe, 25% to North America, 20% to Asia and 15% to Latin America. Nutriad distributes in over 80 countries worldwide and has offices across Europe, in the USA, China, Mexico and Brazil. They have production operations in Belgium, Spain, UK, China and USA.
Zootecnica International has interviewed Erik Visser, CEO of Nutriad to get an insight into the current and future goals of this modern enterprise.
Erik, could you briefly outline the history of your company?
"Nutriad is a multinational feed additives producer headquartered in Dendermonde, Belgium. Nutriad supplies products and services to improve animal nutrition and health, with a product focus to mycotoxin management, palatability and digestive performances.
Over the years we have grown our business in the animal feed industry through organic growth and selective acquisition.
Now we play a leading role in the feed additives sector. Operations and activities are supported by 4 application laboratories and 5 manufacturing sites spread on three continents. Areas in which Nutriad is active are divided in EMEA (Europe, Middle East, Africa), APAC (Asia Pacific), NAM (USA, Canada, Mexico, Central America) and BRSA (Brazil and South America). Our sales are distributed into 70% poultry and swine, 15% in ruminants and 15% in aquatic species."
Which new products will you introduce in the coming future?
"Nutriad has constantly been investing in people and research and continues to do so. Our research is conducted in our own labs, in the field, testing our products together with our customers, and finally in joint projects with leading universities in Holland, Belgium, USA, China, Brazil, Ireland and many other countries.
Sustainability and animal welfare are key priorities in our business; we provide a product range that helps customers to reduce their dependency on antibiotics in their livestock farming, as we offer the right alternatives.
Nutriad's market share is expanding, with a leading position in the US and Canada, in EMEA and an emerging role in South America and Asia. This means we innovate and launch new products to improve gut health, for better digestive performances, and feed intake. As we serve many regions in the world, we need to combine a global view with different development and application strategies. The demand of different regions and specific industry sector is evolving so that we are investing in intelligent solutions considering different local situations."
Which are, in your opinion, the areas of the world representing the greatest potential for growth?
"Undoubtedly, the area with the most potential is the Asia-Pacific region, with an increasing population and increasing income level, whose demand for proteins is expected to grow strongly in the future. We will strengthen our position in mature markets like Europa and USA, where we are already very strong, trying to expand in the emerging Asian and Latin America markets. We have indeed strongly grown in all regions in the past few years, so our prospects are more than positive.
Nutriad has a key position in the feed additives industry, supported by regional technical centres, allowing us to operate with maximum flexibility and capacity to meet local needs with respect to materials and regulations. In the USA, the increasing trend in reducing the use of antibiotics is a challenge for us to show producers how to produce healthy animals using our products as an alternative to antibiotics."
What are the main advantages your products offer to your clients?
"Our products and approach differs as we always work on converting science into practical solutions together with our customers. Our local presence gives us a proper understanding of the markets we operate in and enables tailor-made solutions for customers. From testing and field results, our products have been proven to enhance nutrition, feed intake and health across regions and species.
Nutriad is also known for its consistency in formulation, transparency, compliance with international and local legislation, high quality standards and cooperation of our technical staff with customers on feed formulation and application of our products. We strive to hire the best people in the industry to provide the best support possible. In the end, it is our people that make the difference."
How do you provide technical support to your clients in the various markets?
"As a world leader company in feed additives and formulation we have centres of excellence at our headquarters, in Belgium, and local and regional technical units, where local staff and distributors are operative.
The company's motto – Big enough to cover the world, small enough to care – clearly explains our philosophy based on a personal approach to customers. Thanks to our good and long standing relationships with our clients, we have gained an in-depth understanding in all regions on the challenges producers face daily and how to solve them.
In addition, Nutriad participates in industry forums, trade shows and seminars to keep up with the latest industry research, innovation and regulation, and we regularly organize meeting with customers in our headquarters to promote a direct information exchange with our specialists."
Which will be the main future challenges in the feed additives and animal health industry in the next years?
"Our industry will be asked to feed a growing world population in the future. We will have to provide animal protein as part of the diet for many people; we will need to increase production in a sustainable way, with a responsible use of resources, reducing the use of antibiotics and caring for animal welfare and environment. As an industry, it is essential to work together to drive these innovations to benefit the entire production chain. Nutriad has the ambition to play a key role in this process, by offering its service, innovative products and global expertise to local producers across the world."