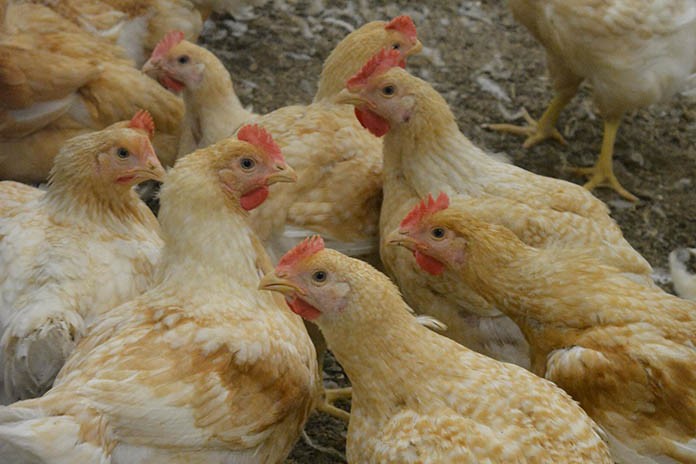 Aviagen is pleased to announce that its slower-growing breed, the Ranger Gold™, has been awarded full accreditation by the German animal protection organization Tierschutzlabel, Deutscher Tierschutzbund e.V. (DTSchB).
The Ranger Gold is part of the Aviagen Rowan Range® product portfolio and yields excellent welfare characteristics, as well as reliable meat production performance and ease of management.
"On the basis of the information given by Aviagen, the Deutsche Tierschutzbund e. V. has approved Ranger Gold to be used in the certification scheme of the Tierschutzlabel 'Für Mehr Tierschutz' trademark," said Inke Drosse, head of the department farm animals, Deutscher Tierschutzbund.
Future looks "golden" for slower-growing breeds
The Ranger Gold offers considerable advantages to growers, such as favourable meat yield, consistently strong production performance and excellent feed conversion. Various retail chains have recently announced a move toward organic, slower-growing and free-range poultry based on a growing consumer demand worldwide.
Aviagen anticipated the need for breeds aligned to the needs of this emerging market early on, and developed the Rowan Range portfolio of slower-growing and colored-feathered birds for this segment, which is gaining traction, especially in Europe and the U.S.
Ranger Gold achieves accreditation by German animal protection organization, demonstrating commitment to animal health and welfare.
R&D focus brings to market broad consumer choices
A major strength for Aviagen has always been the genetic-line diversity of its R&D program. This diversity has enabled the company to consistently offer a wide selection to address a range of market needs.
"To help our customers remain competitive, Aviagen's goal is to proactively respond to ever-advancing consumer requirements," says Henk Steenblik, Commercial and Technical Manager, Aviagen EPI. "We are currently seeing an increasing interest in slower-growing breeds across the region and further afield in Europe, and have developed the Ranger Gold specifically for customers in this niche market segment. Along with a slower-growing option that gives performance and productivity, customers benefit from the long-term knowledge and experience of a company that thoroughly understands their challenges and is committed to their success."
Focus on animal health and welfare
Animal health and welfare has always been the highest priority in every aspect of Aviagen's breeding program. In addition to DTSchB accreditation, the Rowan Range slower-growing products have met the criteria for many accredited animal welfare programs worldwide, including the Royal Society for the Prevention of Cruelty to Animals (RSPCA) in the U.K. and Beter Leven (Better Life) in the Netherlands.