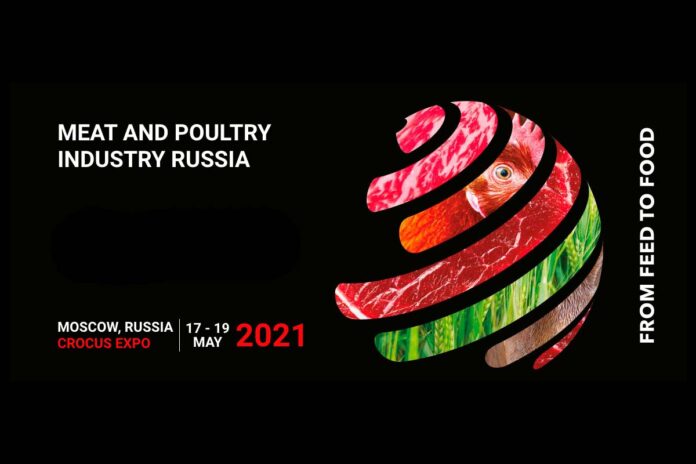 The Meat and Poultry Industry Russia will once again bring together companies offering innovative solutions for feed milling, hatchery, live production, processing further processing, marketing and other activities joint by "from-feed-to-food" motto. Leading industry experts will discuss the most acute topics of agrifood industry development, the implementation of innovations into live production and optimizing processes for handling and logistics in agriculture business. As always there will be arranged several areas for discussion and education programs – Summit and Seminars halls and a Round Table Area that successfully debuted in 2019. The organizers also plan to serve business lunches and dinners for exhibitors from the best Russian and European chefs. They will use food products (meat, dairy and fish) from exhibitors and manufacturers.
International format
For many years the event has demonstrated an increase in the number of attendees. In 2021 we expect to welcome attendees and exhibitors not only from Russia and Europe, but also from South and North America, Southeast Asia and the Far East region. The event brings together a wide range of industry professionals – from manufacturers of agricultural products, suppliers of veterinary preparations and feed additives to end consumers. All of them may get their questions answered right away from meat and poultry producers and suppliers. The exhibition is open to trade visitors, but its main goal is to help the domestic agrifood industry to maintain its vitality, and to gain a strong position in the global meat and poultry market, to set aside outdated schemes in marketing, distribution, promotion, and exchange experience with the best experts of the industry from abroad.
Discover "from feed to food" innovations in 20 thematic sections
Meat and Poultry Industry Russia reflects the entire path of the product – right up to the moment it hits the table. The organizers have planned 20 thematic sections instead of the eight presented in previous years. And if some of them are already familiar to exhibitors and visitors, then new ones will become a discovery.
The updated concept of the event helps to uncover even deeper problems of the industry, which often require non-standard, innovative solutions. This applies not only to the feed production and animal hygiene, but also to veterinary medicine, genetics and breeding, digitalization and automation of management of livestock facilities, product quality control, packaging, labeling, logistics, storage, pre-cooking and much more.
Hall 1 will have:
● High-protein feeds;
● Animal health and genetics;
● Buildings and supplies;
● Meat and Poultry first and second processing equipment;
● Sustainable animal protein production;
● Digitalization and IT solutions for the agrifood complex.
Hall 2 will have:
● Meat and poultry further processing equipment;
● Food ingredients production;
● Weighing systems and packaging equipment;
● Warehousing and shipping/transportation;
● Marketing and promotion;
● Ready-to-cook, pre-cooked and ready-to-eat food;
● Promoting gastronomy among the nation.
A special Seminars zone within Thematic Pavilion for scientific and legal consultants, economists and financial advisors will be arranged. "We have always focused on product safety and quality. In May 2021, participants of the event will have the opportunity to share their experience in the most complex aspects of poultry farming, live production, processing, storage and delivery of products. Food safety requirements become tougher than ever before and it calls for extra efforts from our exhibitors like increasing sustainability, implementing food tech into their businesses and other management steps to meet the challenges arose," says Narine Bagmanyan, President of the Asti Group exhibition company, the organizer of the exhibition. – In 2021, the event will showcase all segments of the industry with a focused attention to food ingredients; flavorings and seasonings for meat processing; warehousing and logistics; generating new demand according to shifted consumers' behavior. Three exhibition days in Crocus Expo promise to be eventful and interesting. The Meat and Poultry Industry Russia new concept presumes new display formats. They are workshops, seminars, networking with partners and customers, representatives of regulatory entities, as well as thematic sections for the small businesses promotion.