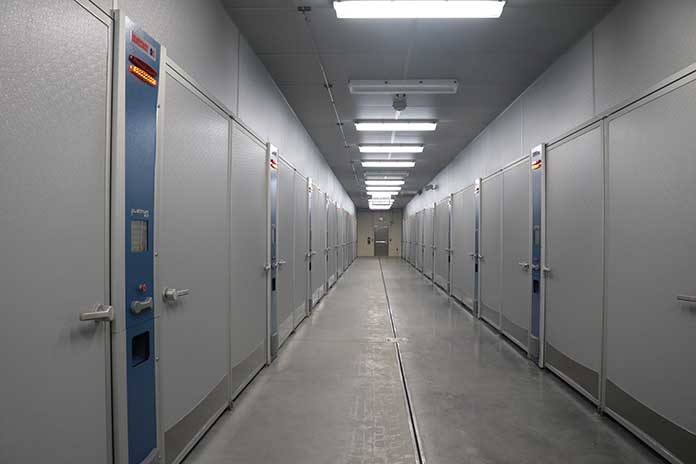 Local officials and turkey farmers gathered in Terre Haute Indiana as the doors were opened on the world's largest turkey hatchery on August 15. Select Genetics, a branch of Aviagen, pronounced the new establishment 'ready for business' with a ribbon cutting ceremony and speeches by project leaders and local government.
The hatchery will ultimately hatch 1.2 million poults a week and will feature 192 Platinum 40 Incubators and 48 hatchers. Phase one, just launched, will feature 128 incubators and produce 800,000 poults a week. Jamesway is understandably proud of the involvement and appreciates their long history with Aviagen who selected Jamesway based on the dependability of their machines.
The $30 million turkey hatchery in western Indiana is located at the Vigo County Industrial Park and covers nearly 118,000-square-feet and will employ about 100 workers. Turkey eggs hatched at building will come from Select Genetics' facilities in Illinois, Michigan, Missouri, Minnesota and North Carolina. Jihad Douglas, CEO of Willmar, Minnesota-based Select Genetics, says "I'm very proud of this hatchery and the hard work that the people here in Indiana have done to bring this project to fruition,"
For information: www.jamesway.com.