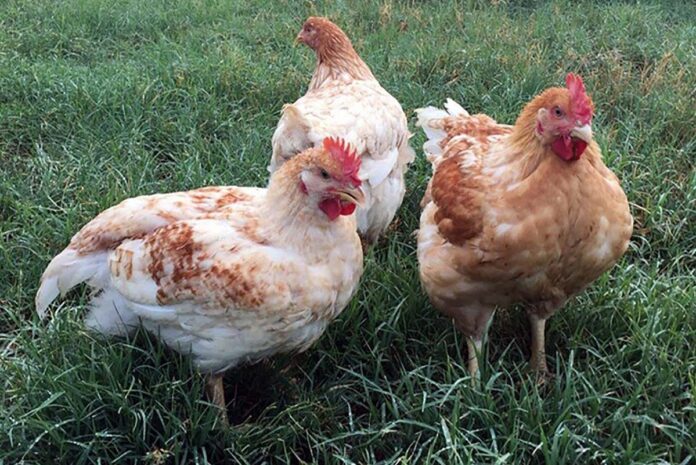 With continual market developments and expanding consumer preferences, change is the only constant for the poultry sector. Global poultry breeding company Aviagen® has always viewed the market from a longer lens, anticipating changing requirements and developing new product options to stay in tune with them.
Aviagen offers the industry's broadest selection of breeds, all with excellent health, welfare and sustainability, which form the core of the company's business. Included in its breed portfolio is a variety of slower-growing options known as the Rowan Range®. The objective is to give poultry producers the right bird for the right market at the right time, ensuring they have what they need to be competitive while supplying their growing communities with affordable, sustainable and healthy chicken meat.
In this article, Magnus Swalander, Director of R&D and General Manager of Aviagen Ltd, and Claudio Ambrogio, Business Manager for Rowan Range Europe and General Manager of Aviagen Italia, talk about the company's strategy for addressing a kaleidoscope of market needs, including the rising slower-growing market, while putting its values of welfare and sustainability first.
How does Aviagen approach ever-changing market needs and consumer asks?
Magnus – Because we care about the health and welfare of our birds and the success of our customers, Aviagen takes a balanced, responsible approach to breeding. One goal of our balanced breeding program is to enable choice for our customers – the right bird for the right market. Toward this aim, we maintain a broad and diverse genetic pool, allowing us to address the requirements of today, and we keep our finger on the pulse of the market so we're ready with the next generation as needs change. With our Rowan Range, our customers serve consumers who prefer slower-growing varieties, and we are planning even more alternative breed options for the future. Thus, we are already well positioned to align with the European Chicken Commitment (ECC) and other welfare initiatives.
Within the Rowan Range, our Ranger Classic™ and Ranger Gold™ birds qualify for the ECC, and they are accredited by welfare schemes in various European countries, including RSPCA Assured in the UK, Tierschutzlabel in Germany and Beter Leven in the Netherlands (Ranger Gold). We are now working with customers to expand our offering with further breeds within this portfolio.
How has the Rowan Range been received in the European marketplace?
Claudio – Our Rowan Range journey in Europe has gone from strength to strength, as more producers in key markets come to recognize the benefits of the RSPCA-approved Ranger Classic and Ranger Gold. In the Netherlands, the Ranger Classic is the leader in the "Chicken of Tomorrow" welfare brand, and the Ranger Gold is marketed under the Beter Leven welfare label, while in Germany both are included in the higher welfare premium meat segment. The Scandinavian market, where these products are also highly popular, is mostly all organic, while in Italy the Ranger Classic is the organic choice, and the Ranger Gold is a Premium selection.
Both the Ranger Classic and Ranger Gold blend great welfare with excellent production and processing performance. These birds give our producers a healthy daily gain, along with strong liveability, meat yield and feed efficiency, and they also display extra welfare traits like robustness, livability and strong legs and healthy footpads. They are lively and active, and engage in foraging and exploring the outdoors.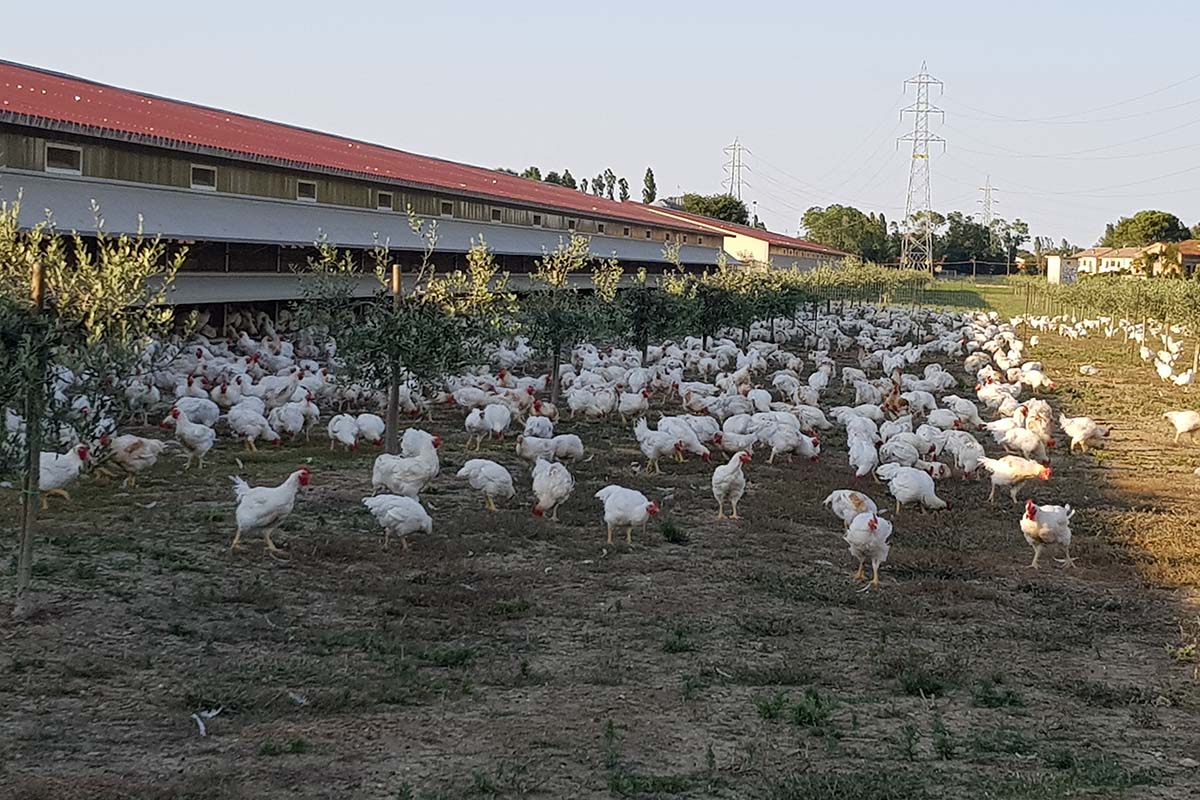 How do Aviagen birds contribute to sustainability?
Claudio – Our motto at Aviagen is "Breeding Sustainability," reflecting our commitment to bird welfare and sustainability, which we believe go hand in hand. Our balanced breeding approach coupled with decades of investment in Research and Development (R&D) has allowed our customers to see ongoing progress in both areas.
Welfare forms the cornerstone of the widely recognized Environmental, Economic and Social sustainability pillars. Our slower-growing alternatives are leaders in feed efficiency, and deliver excellent processing performance, health and welfare. Healthy animals are more biologically efficient, which is good for the environment and strengthens the economic sustainability of producers. Healthy birds with good welfare are also more disease-resistant and robust, and their performance is strong. This, along with their efficiency, strengthens the ability of farmers to put food on the tables of families in their growing communities, thus contributing to the Social pillar. Our breeding program selection is based on more than 50 traits, with approximately 40% of the focus on bird welfare traits. So you see, "Breeding Sustainability" is more than just a theme for our company — it's what we live every day.
So what is the next step for Aviagen? Could you give us an exclusive peek inside the breed portfolio pipeline?
Magnus – The product trials that we regularly conduct at our dedicated facilities around the world are an important part of our R&D program and play a key role in our genetic selection. These trials complement information collected at our own pedigree farms. We are now considering new breed options to add to those that qualify for the ECC, and are currently undertaking trials in Spelderholt, the Netherlands, our European flagship trials facility. We are also field testing with customers to get direct feedback on these new breeds. The new "Rustic Gold," has done exceptionally well and is going through testing for ECC approval. The bird is a slower growing breed, with a mix between brown and white plumage, with higher meat yield, feed efficiency, exceptional welfare traits and excellent reproduction. We are encouraged, as trial results have been extremely promising, and we will come back with more results on this over the coming months.

Claudio – I can also tell you a little about our bird in Italy we call the "Ranger Naked Neck." It features strong performance and welfare, along with outstanding skin quality and a superior meat flavour. Again, test results for this new breed have been very positive. And, we do have others in the pipeline; so stay tuned for more great news from the Aviagen breeding program.
You can be assured that all of our current and future poultry lines will be developed using our Breeding Sustainability approach with bird welfare at the forefront, and we believe this is how we fulfil our vision to help our customers, the world's poultry producers, supply a growing population with healthy, affordable and sustainable chicken meat.