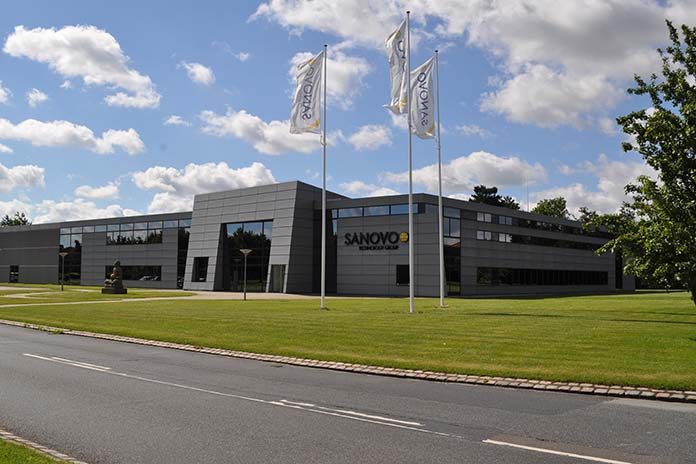 Passion, drive, advanced technology, social and ethical responsibility, are the core elements of SANOVO, a company which has constantly been expanding over the years and is actively engaged in social, human and environmental projects.
The SANOVO TECHNOLOGY GROUP has been supplying complete solutions for the egg processing industry for more than 60 years. The origins go back to the 1960s with the creation of SANOVO ENGINEERING. With the addition of RAME-HART and STAALKAT, the SANOVO TECHNOLOGY GROUP was established in 2006.
In recent years, more specialized divisions such as SANOVO VAX with in-ovo vaccination for the broiler industry and SANOVO PROCESS SOLUTIONS, distributing a range of products from DSM to the egg processing industry, enriched the big SANOVO family.
Specializing and expanding over the years
Today, the SANOVO TECHNOLOGY GROUP is a successful and global leading company specializing in various areas, such as egg processing technology, egg grading, packing, equipment for the vaccine industry, enzymes for enhanced functional egg products, powder processing and more recently, the in-ovo vaccination technology and drying of valuable protein sources.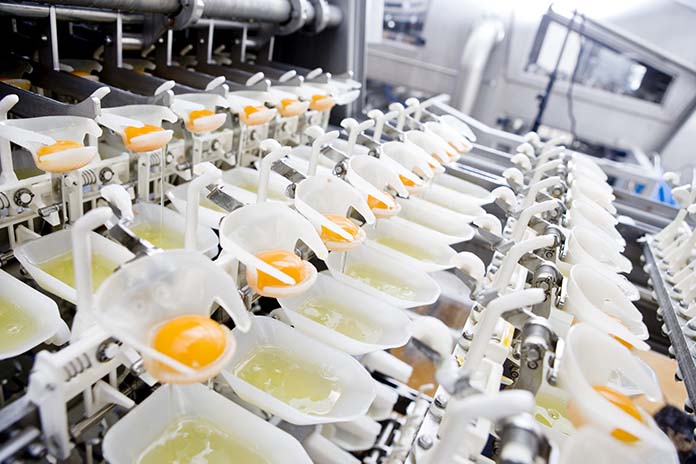 The SANOVO egg processing machines are worldwide famous as they allow for an easy and completely automated egg breaking, pasteurization, hard-boiling, drying, robotic automation, grading and packing processes with maximum yield and superior output quality. In addition, the company has specialized in the industrial food processing sector, where their SANOVO PROCESS SOLUTIONS program can indeed standardize or improve the functional properties of egg products, thereby increasing their value. A brand-new area is recently looking specifically at proteins and how to make them into products that can be used, such as blood, soybeans etc., through the powdering. The company has even dedicated a facility to make spray drying tests of various customer applications so that customers can see how they turns out in the end before making an order.
The advanced in-ovo vaccination equipment has proven to be a help to hatcheries to cost-effectively improve flock health in today's commercial and highly competitive poultry industry.
RAME-HART's machinery is specifically designed for inoculation and harvesting procedures within the pharmaceutical and veterinary industries, with a portfolio of high technology and precision-engineered solutions to ensure safer and enhanced production.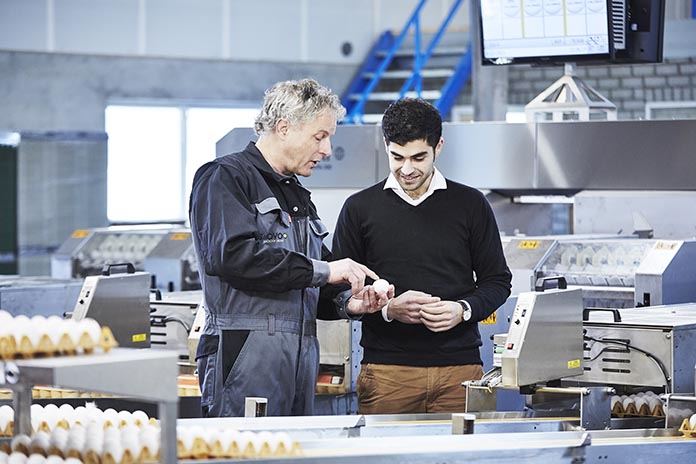 Internationally focusing
Headquartered in Odense, Denmark, in their brand-new facilities, the company operates internationally with production centers in Denmark, The Netherlands, Italy, and United States. At the Odense head-office, the company employs 120 people and around more than 400 all over the world. Their marketing network operates with numerous sales and service offices and agents spread throughout the world, ensuring a precise distribution of products combined with high-quality customer service and technological back up. They have sales and service entities in Denmark, Netherlands, Italy, Mexico, USA, Brazil, Argentina, Taiwan, Russia, Japan, China, and in Malaysia.
Service is a key factor for SANOVO TECHNOLOGY GROUP and they take great pride in suppling their customers with exactly the service they need. The SANOVO Service Institute was set up to support customers with technical know-how to maximize machine performance and efficiency. Training of people is fundamental when using technology; this way, customers can get better performance and be sure that the equipment operates smoothly. Qualified and highly skilled instructors are available for training machine operators and maintenance staff. The training is done in Denmark and Netherlands where there are state-of-the-art training facilities fully equipped with operating machines. Educational programs specifically tailored to SANOVO equipment are regularly developed for customers.
The company has modern engineering departments, both in Denmark, Italy and Netherlands, taking care of breakers, loaders, spray dryers etc. in Denmark, pasteurization and robotic automation in Italy and graders and packers in The Netherlands. This represents their core activity and they continuously invest money to stay competitive and provide the most advanced technology. New products and innovations are continuously implemented and tested.
Amongst the most recent equipment it is worthwhile mentioning the SANOVO GraderPro, a completely new line of egg graders incorporating a long list of new technological developments as well as improvements to existing techniques. Here, from in-feed up until each individual egg is placed in the carton, every single step in the grading process has been evaluated and improved or completely redesigned to create the most efficient grader to date. GraderPro includes graders for 400 to 800 cases/hour (288,000 eggs/hour). This represents the highest grading capacity ever seen in the market and, in combination with its small footprint, makes the SANOVO GraderPro the most efficient grader available.
To ensure that all eggs are treated as gently as possible, the SANOVO GraderPro has been designed to reduce the stress placed on the eggs. The speed of the main chain/track has been reduced by as much as 25% compared to other manufacturers, thus achieving a higher grading efficiency. The grader has been developed and designed for easier cleaning, saving time and reducing water consumption since more water can be reused.
The machine uses fewer component parts but also, in case of a breakdown, most vital components can be replaced quickly and easily.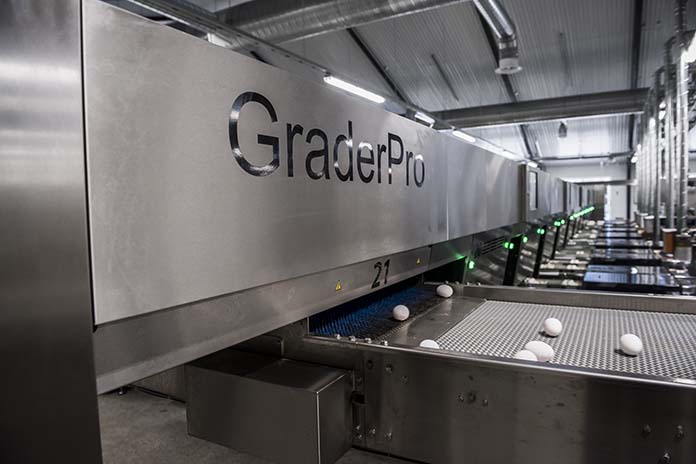 Part of a dynamic and ethical group
The SANOVO TECHNOLOGY GROUP is part of THORNICO, a dynamic international group of companies. THORNICO is a private company owned by Mr Thor Stadil and Mr Christian Stadil, and comprises companies dealing in the food industry and other business areas, such as shipping, real estate, sportswear, packaging, food ingredients and tech companies.
THORNICO's companies are all connected with the aim to create progress and new
opportunities for people and the world. The company focuses on a global holistic vision resulting in their Company Karma philosophy's concept, "doing good whilst doing business".
Through their CSR policy, the SANOVO TECHNOLOGY GROUP has the ability to have an influence on the communities where they do business, in order to improve living standards as well as implementing environmental change.
The importance of growing and doing business with responsibility
Being a large company at SANOVO TECHNOLOGY GROUP, they are well aware of their social responsibilities. These include employees, customers, suppliers and other relevant interested parties.
The company operates to minimize any impact on the environment and on water and energy resources. They align their social responsibility with the UN Global Compact whereby the company is committed to the ten universally accepted principles of the UN Global Compact, which include three key focus areas – Human, Globe & Economy.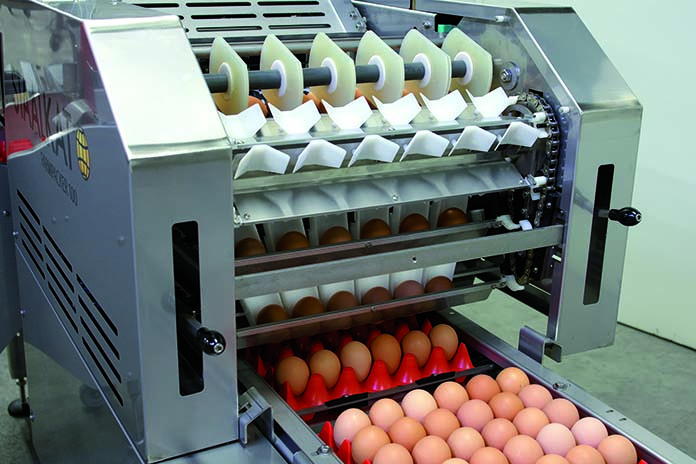 The Canaan Egg Farm project in Swaziland
The SANOVO TECHNOLOGY GROUP is active in many humanitarian interventions, known as Karma Projects.
In 2017, the GROUP's Karma Project was a donation of 30,000 USD to the IEF (International Egg Foundation), basing on the sales of GraderPro and other machines. The funds donated to the IEF help create a sustainable food supply and self-sufficiency in the SANOVO project countries, with benefits such as supporting egg production in order to provide high quality protein for vulnerable children and local population. Communities also benefit from long term vocational training and educational opportunities to provide true sustainability for the future with local people becoming involved in the production and consumption of their own eggs.
One of the company's most involving humanitarian projects, The Heart for Africa – Project Canaan Egg Farm in Swaziland, South Africa promoted by IEF, involved the SANOVO's donation of a complete egg boiling and cooling machine to a local farm. The company's employees and the suppliers as well, all participated to this project, which became a sort of joined action, so that everybody felt connected with the donation.
The machine was specially designed by a team of SANOVO's engineers to adapt the technology to local conditions, and the whole operation was supported by solar energy.