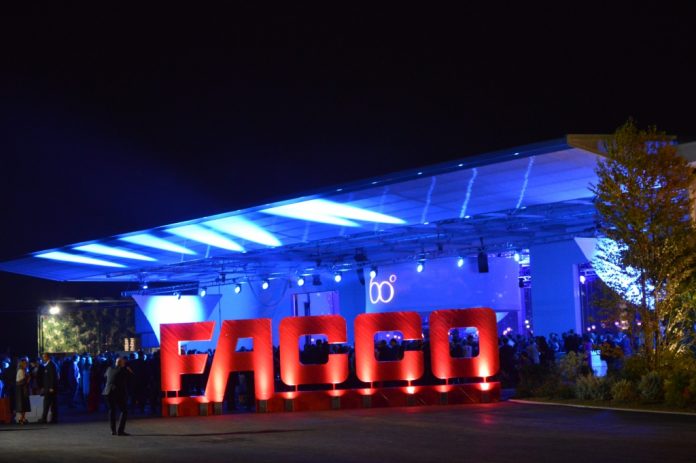 Technology, remote control, service, virtual reality and new systems at Facco stand at the Asia leading poultry exhibition.
Facco has many novelties in display at this edition of  A totally renewed concept of our stand, inspired in its details by the new headquarters, inaugurated on the occasion of the recent company's 60th anniversary. At the stand there is also on display a model of our newest system C5, enhancing the perfect balance between animal welfare and efficient managing, and a technological area to explore with our experts the innovative control systems for SMART FARMS. In addition, visitors have the opportunity to experience a real visit to a farm through Virtual Reality 360.
'Today's Facco is about the future of poultry,' Massimo Finco, Chairman of Officine Facco, commented. 'We are global, like very few other companies in the world, while staying very close to local realities. The company has been able to capitalise on 60 years of experience and know-how sharing, and is now connected, digitised and in line with IoT trends. We are increasingly investing in Research and Development, focusing on our customers and the market. Our company is expanding globally at a rapid rate, also with a very strong focus on connectivity. We have a great integration between products and services. We are travellers: we have always loved to discover, learn and innovate, and we will continue to do so.'
At VIV Asia 2019 there are plenty of opportunities for networking and hospitality: we are pleased to welcome our customers to our stand, with its new design, where they can enjoy the Italian "Aperitivo". Hospitality and sharing have always been our hallmarks and are part of the sensitivity that has brought us even closer to our customers, establishing solid and long-lasting relationships, which have played a role in the technological and interpersonal growth that has made us an international benchmark company in the poultry industry. Moreover, we are holding a private event for our guests, on March 14th, to share with them all the details of our most advanced research and products in the field of remote control e services.
Facco has been a major player in the global market for over 60 years with a comprehensive range of state-of-the-art poultry systems combining mechanical, zootechnical and electronic skills. Since its inception, it has been constantly developing new products, anticipating market changes, thanks to the high level of expertise gained in more than 70 countries and by keeping close relations with its customers. Specialising in Turnkey solutions, Facco supports its customers not only during the design and construction phases but also in the analysis and management of the systems through cutting-edge technology developed to ensure the full integration of each element.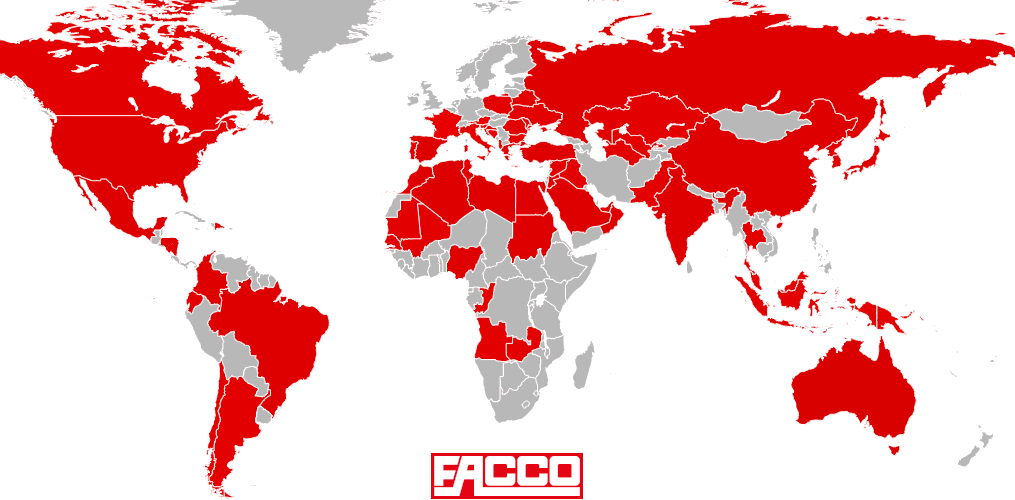 Smart Farm
FACCO has developed a high-tech system that is fully integrated with our Turnkey solutions, which allows customers to manage and control their systems even remotely. Facco implements the entire system, from the electrical project to the production of panels, including final testing and after-sales management. In the Smart Farm there are three components that interact with each other: the control unit (SmartOne or Smart2), the Smart Black Box connection and supervision system, and the Facco Portal for storage, monitoring, analysis directly connected with our Service.
The Smart Farm uses innovative system control and a support service that includes analysis and Business Intelligence. In fact, for over a decade, remote control has been the driving force of innovation and of our 4.0 approach.
Inside The Farm With Virtual Reality
By using a virtual reality program, the FACCO VR360 project brings visitors into the Farm. This Virtual Reality project allows us to illustrate and offer a closer look at the various areas of the system, from batteries to egg collection areas, and at the hens. A close-up look at manufacturing, technology and management, all Made in Facco.
The New C5 System
The new C5 System embodies the most advanced research and results of a perfect balance between animal welfare and the most efficient managing of the system. It puts together advanced technical solutions, to optimize space, making supervision and maintenance at their best.
For further information:
OFFICINE FACCO & C. Spa – Via Venezia, 30 35010 Marsango di Campo San Martino (PD) – Italy