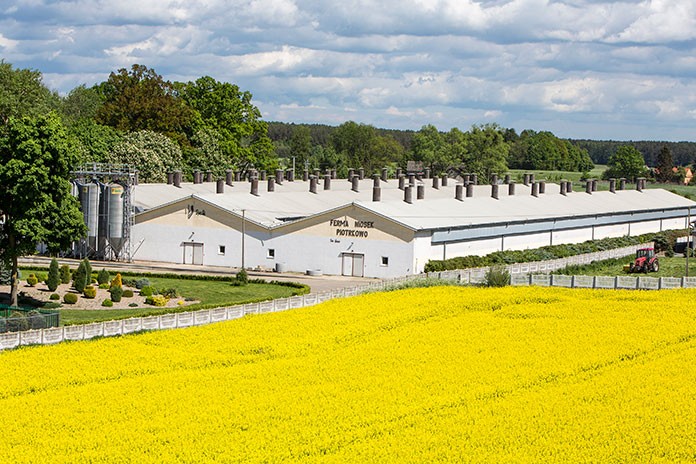 In Piotrkowo, a small Polish town, some 130 km southeast of Gdansk, you will find one of the leading egg-producing companies of the country.
The farm "Gospodarstwo Piotrkowo", existing of 1 pullet rearing house and 3 commercial layer houses, produces eggs for the Polish market. All four poultry houses are equipped with "SPECHT" poultry equipment that is worldwide well-known for the high quality standards.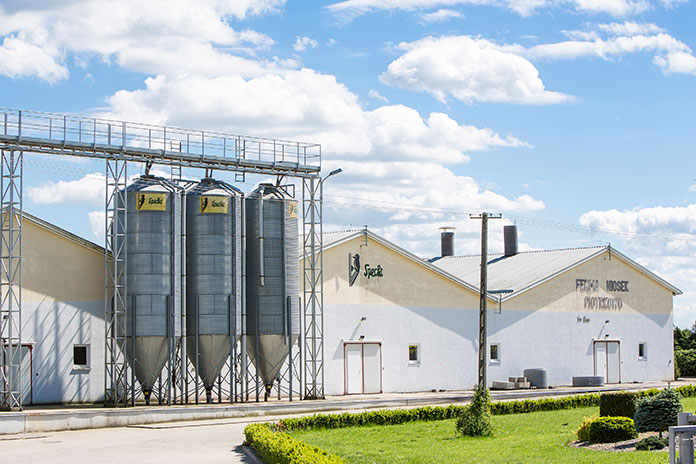 Not only the houses with their very modern and up-to-date "SPECHT" equipment and ventilation systems have contributed to the economic success of "Gospodarstwo Piotrkowo".
Also, the fundamental philosophy of the management, to operate the entire farm, as much as possible, as a "closed system" has contributed to its success.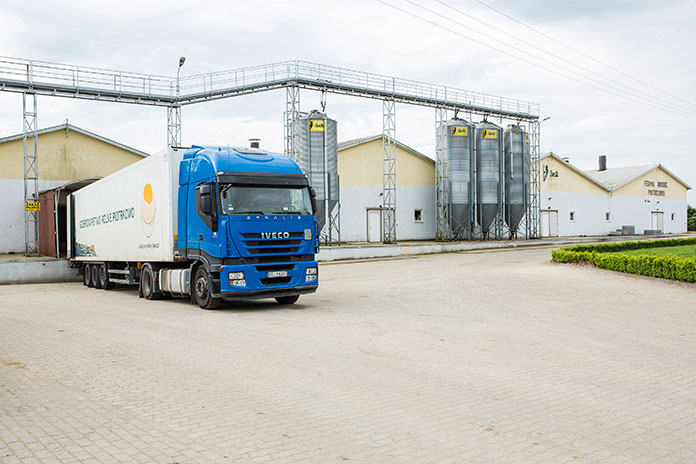 For this reason, the farm only buys one-day-old chicks that are reared in the rearing house until the birds reach the laying maturity. Afterwards, the hens are moved into one of the three layer houses that are equipped with "SPECHT" – Varia cages or "SPECHT" – group systems.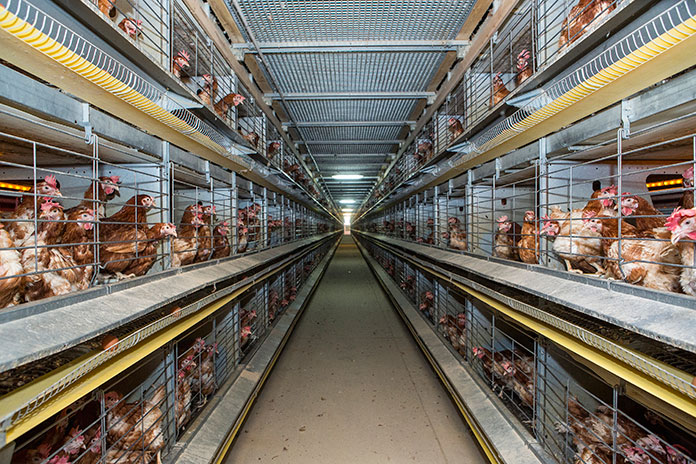 Wheat, rape, triticale and beans are cultivated on the entire agricultural cropland of the farm. From these produces, the feed for the whole farm is made in the company-owned feed mill. Only feed additives are bought in addition in order to complement the own mixtures.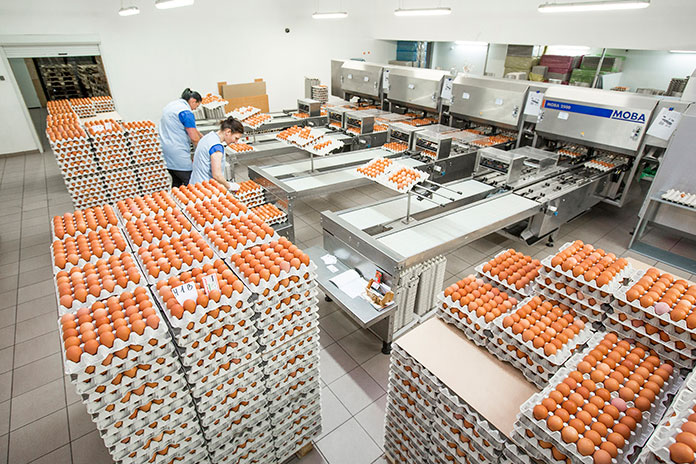 Finally, it is recommendable to mention that the farm "Gospodarstwo Piotrkowo" markets all produced eggs farm itself.